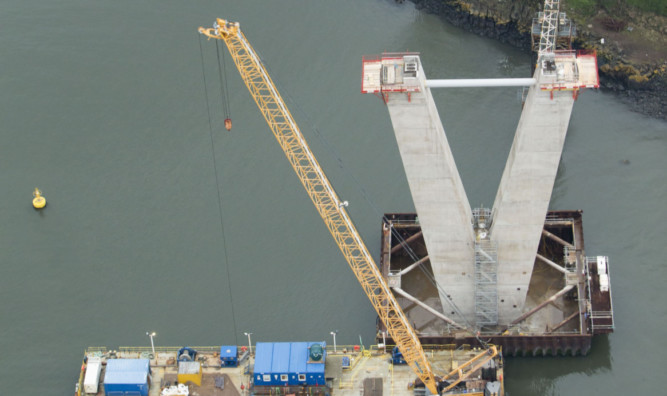 Fears have been raised that the Queensferry Crossing will not open at the end of 2016 as planned.
A Sunday Post investigation revealed that work on the towers and vehicle deck are thought to be months behind schedule and could cause the opening of the £1.4 billion crossing to be pushed into 2017.
Transport chiefs have insisted that the bridge remains on track to open to traffic by the end of 2016, but the reports over the weekend have raised concerns.
Scottish Labour's public services and wealth creation spokeswoman Jackie Baillie said: "Everybody wants to see the Forth Road Bridge reopened as soon as possible and the new crossing completed on time.
"This investigation raises real concerns, though, about key parts of the new crossing being behind schedule.
"We need full transparency from the SNP Government about apparent delays to some of the most important work being carried out on the new bridge.
"Telling people everything is fine doesn't wash, as the problems with the Forth Road Bridge closure exposed."