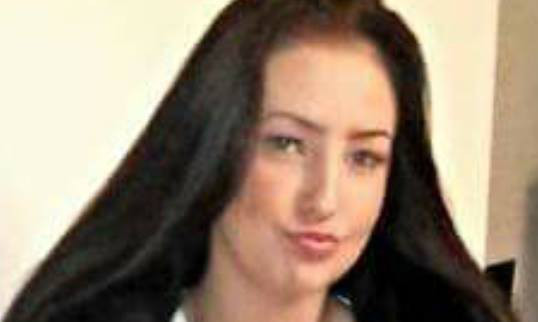 Police have cordoned off a shop in the area where murdered teenager Paige Doherty was last seen.
Forensic officers were at the Delicious Deli in Fleming Avenue, Clydebank, West Dunbartonshire, on Wednesday night.
Police said Paige was last spotted at a shop in the street on Saturday morning.
The 15-year-old schoolgirl was due to catch a bus to her part-time hairdressing job but never arrived at the salon.
Her body was found two days later in bushes at the side of Great Western Road, a busy route connecting Clydebank and Glasgow.
Police said on Thursday that no arrests have been made in connection with her death and inquiries are continuing.
Paige's mother, Pamela Munro, said the family was "devastated" by her death.
She said in a statement released through police: "We are absolutely devastated that we have lost our beautiful little girl and would appeal for anyone with information to come forward and bring justice for Paige."
Police said they were trying to "track Paige's last movements".
Detective Superintendent Duncan Sloan said: "We know that the last confirmed sighting of Paige was on Saturday morning at around 8.20am at the shop in Fleming Avenue. I need to hear from people who recognise her image that we have issued, and who seen (sic) her that morning.
"Paige was a very independent young lady, who would routinely make her way to work during the weekend over to Kirkintilloch from Clydebank, taking a bus into Glasgow City Centre on to Kirkintilloch.
"I need people to come forward with any information they have – however insignificant it may seem to them."
In memory of Paige, the landmark Titan Crane in Clydebank is being lit pink on Thursday.
Provost Douglas McAllister said: "Our community is in shock at this tragedy and our thoughts and prayers are with Paige's family and friends. This is a small gesture of support for everyone who knew Paige."
A dedicated mobile line has been provided by Police Scotland which people can text with any information. The number is 07557 540848.
People can also call the incident room on 0141 532 5415 or 0141 532 5443 or email OperationTalverton@cotland.pnn.police.uk.