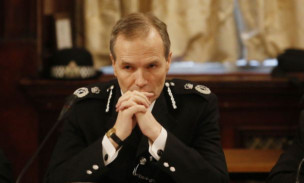 Police Scotland's controversial use of stop and search does nothing to combat crime and is destroying community confidence in the force, it has been claimed.
A damning new report by police watchdog HM Inspectorate of Constabulary Scotland (HMICS) says it has no faith in Police Scotland's own figures on the number of searches carried out and warns the policy of using consensual "non-statuory" searches has no effect on crime rates anyway.
Meanwhile, in a speech given to mark the second anniversary of the formation of Police Scotland, the chairman of the Scottish Police Federation, also launched his own broadside against the tactic.
HMICS said clear guidelines must be introduced on when officers can use stop and search.
HM Inspector of Constabulary Derek Penman said: "Due to the lack of guidance and processes, we do not have confidence in the stop and search data currently held by Police Scotland.
"It should not be relied upon to make informed decisions about future policy and practice in Scotland until an accurate baseline has been established."
He added: "We have recommended a move towards legislative stop and search which, combined with improvements in recording practices, training, supervision and audit, should give communities across Scotland more confidence in the use of stop and search.
"We believe the development of a statutory Code of Practice would establish clearly understood principles and safeguards for the public and would be particularly beneficial in providing clear and transparent guidance on the conduct of searches."
HMICS found that 70% of searches recorded in Scotland are consensual but there are substantial variations across the country, with the practice "embedded" in some divisions.
The report says Police Scotland conducted 83 consensual searches of children aged 11 or under between June 23 and December 31 last year, after the policy was supposedly scrapped.
"The communication of the change in policy to cease searching children aged 11 or under could have been more effective," it concludes.
It also calls for stop and search to be removed as a key performance indicator for Police Scotland, noting that officers still thought volume targets exist.
Among the report's 23 recommendations is a call for Police Scotland to consider implementing a policy of a "general presumption" among officers that stop-and-search encounters should be legislative.
The report, published on Tuesday, also calls for guidelines to be developed for staff on what constitutes a stop and search and how they should be recorded and counted.
The force should also record seizures of alcohol separately on the national stop-and-search database to avoid artificially increasing the figures, the report said.
The Scottish Police Federation, which represents rank-and-file bobbies, also criticised the way stop and search has been used since the formation of Police Scotland.
Speaking on Tuesday morning, SPF chairman Brian Docherty said: "We simply cannot and should not seek to search, charge, arrest or criminalise our way out of a problem. That approach may well give impressive numbers but will destroy community confidence and consent."
But Mr Docherty admitted there are times when searches are necessary.
He said: "Whether we like it or not, Scotland is a violent country. Scotland has a knife and offensive weapon problem and coupled with drug and alcohol abuse it leads to serious injuries and deaths."
First Minister Nicola Sturgeon gave her backing to beleaguered Police Scotland chief constable Sir Stephen House in February due to the ongoing controversy over stop and search.
Police were heavily criticised for stopping and searching children, losing data relating to stop and search and attempting to influence a PhD student's research into stop and search.
It also emerged this month that Police Scotland have been storing the phone numbers of people they stop and search.
Police Scotland is conducting a review of stop-and-search practices and the requirement for consensual searches.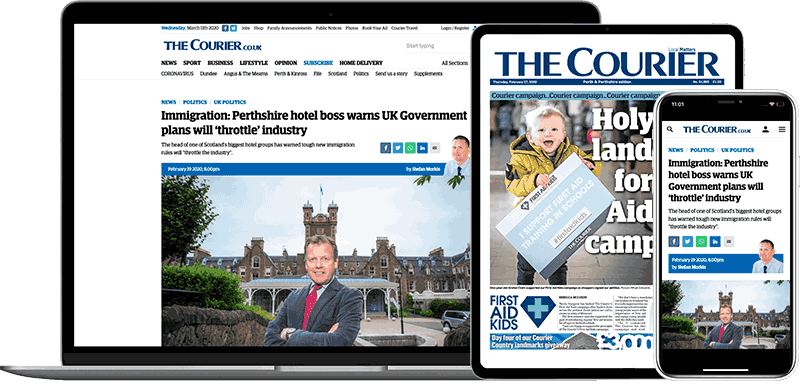 Help support quality local journalism … become a digital subscriber to The Courier
For as little as £5.99 a month you can access all of our content, including Premium articles.
Subscribe