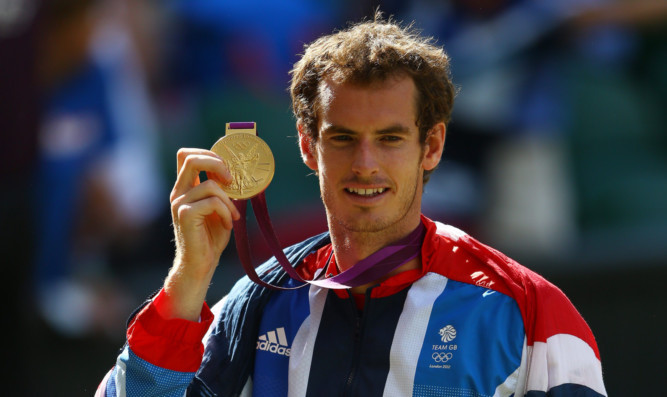 When he wins he's British and when he loses he's Scottish according to popular theory.
But a new academic study has proved once and for all that Andy Murray is Scottish at least according to the Scottish media and that winning has nothing to do with it.
The dissertation report from Stirling University student Ben Dickson analysed hundreds of media reports featuring the tennis ace in a bid to finally put the infamous pub argument to rest.
He found that reporting depended on the type of newspaper and where it was published.
Scottish newspapers referred to the Dunblane star as Scottish twice as frequently as they referred to him as British.
However in the UK national press, broadsheets had an increased tendency to refer to Murray as Scottish while tabloids referred to him as British.
In his study, Ben dismisses the commonly held theory that Murray is British when he wins and Scottish when he loses, with his success rate having no link to how his nationality is perceived by the media.
The dissertation formed the final part of his MSc in TESOL and Applied Linguistics and examined the use of national identity in sports reporting.
Analysing press reports on Murray's Wimbledon matches from 20052014, Mr Dickson found that, despite the result, patterns in the reporting of his national identity were consistent.
Despite Murray's losing or winning his match, all sections of the press remained consistent when describing his national identity.
"Following on from a previous small-scale study I had done for my Corpus Linguistics module and as a tennis fan I was determined to put this issue to bed once and for all," Ben said.
"My research shows that the result of Andy Murray's matches does not affect the way the UK-based press refer to his national identity."