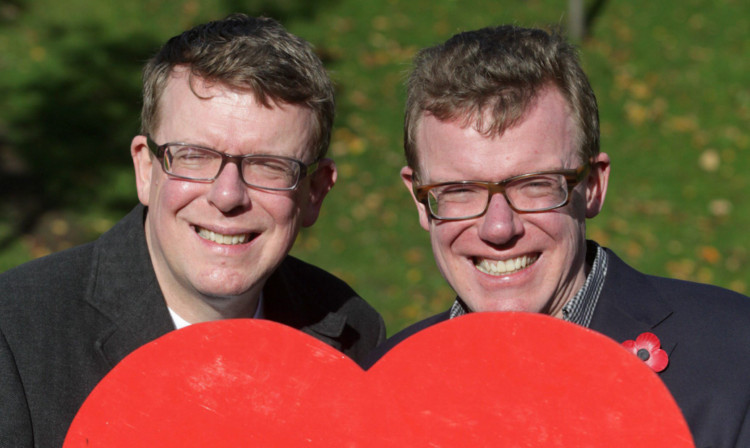 The Proclaimers are urging people in Scotland to swap a small treat for a donation to a veterans' charity instead.
Craig and Charlie Reid are supporting this year's Poppy Appeal, which helps Poppyscotland support vulnerable veterans and their families with advice, counselling and adaptations to their homes.
Last year saw a slight drop in donations.
Craig said: "It's a cause we've always supported and one that means a lot to us.
"Poppyscotland does a fantastic job in looking after ex-servicemen and women, and their families too.
"The more money that goes in the tins, the more help Poppyscotland can provide."
The twins, who were born in Leith and brought up in Auchtermuchty, had a grandfather who served in the Royal Scots and died in 1940 while working as a driver in the Second World War.
Their father completed national service in the 1950s with the Scots Guards.
The Proclaimers' biggest hits provide the soundtrack for box-office favourite Sunshine On Leith, which is about young soldiers returning from Afghanistan.
The Scottish Poppy Appeal runs until November 11.