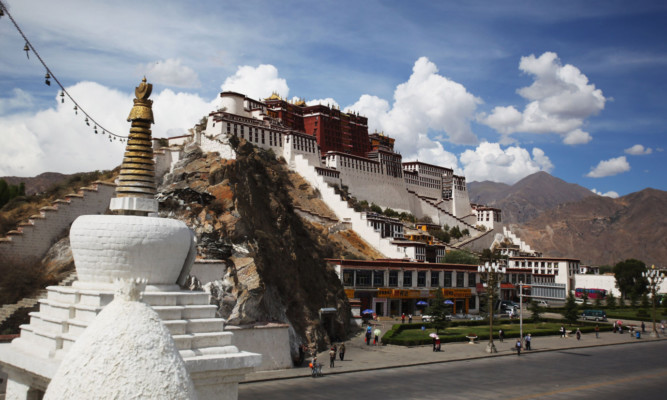 Local authorities in Tayside and Fife have come under pressure to review a "platform for propaganda" deal critics claim gives China power over teaching in schools.
There are now nearly 30 Chinese language instructors operating in Confucius Classrooms across Scotland including hubs in Dunfermline and Perth with officials claiming more than 20,000 children have been taught.
Education authorities have denied a clause in their deal with China's Communist dictatorship threatens academic freedom in schools. They stress they are "sharing" responsibility for teaching in Scottish schools rather than relinquishing it.
But a letter and dossier has been sent to Fife Council by campaign group Free Tibet, raising concerns about Confucius Classrooms and their links with China's "appalling" human rights record.
A Freedom of Information (FOI) request has revealed Fife Council is in receipt of $10,000 per year from China's government in support of the classroom, which is part of a programme described by a Chinese official as "an important part of our overseas propaganda set-up."
Free Tibet has called for councils to clarify what measures are being taken to ensure financial relationships with the government of China a regime linked to widespread human rights abuses does not lead to "a whitewash" of China's human rights record and occupation of Tibet.
Fife's Confucius Classroom "hub" opened in 2010 in Queen Anne High School in Dunfermline.
The FOI reveals that Fife Council receives £10,000 annually from the Scottish Government in support of the classroom and that China's government also provides $10,000 annually to the programme.
Funds are awarded to schools by the Chinese government only after approval of work plans submitted to Confucius Institute Headquarters in Beijing.
Staff and pupils from Fife schools have visited China on trips subsidised by the Chinese government. Queen Anne High School has hosted Chinese citizens as teachers who are answerable to authorities in Beijing.
An FOI by the Free Tibet group has also suggested a hub at Perth High School has received £62,200 in total since 2008.
Free Tibet says an Aberdeen-based hub has links with Angus Council. It did not contact Dundee City Council because it is not on the list of Scottish councils hosting Confucius hubs.
Free Tibet campaigns manager Alistair Currie, who attended Woodmill High School in Dunfermline, said: "We've found a consistent picture across Scotland of councils treating Confucius Classrooms as being like a gift from the heavens but when a foreign, authoritarian regime offers you something, it's vital that you question its motives and very closely examine the risks.
"We've seen little evidence of Fife, Perth and Angus councils doing that, even though what China gets in exchange for its money is influence over the children in their schools."
BOOSTING LINKS WITH CHINA
Part of a worldwide network, the first Confucius Classroom was opened by then education secretary Fiona Hyslop at Perth High School in March 2008.
A series of special units designed to boost Scotland's links with China, they aim to give pupils lessons in Chinese language and culture. They were also designed to be used to organise trips to China and develop links with Chinese people living in Scotland.
With China's economic boom, demand for fluent speakers of Chinese languages is increasing in the business world.
The hub at Queen Anne High in Dunfermline is run in partnership with Tianjin No 2 High School.
The Perth High School hub is run in partnership with Tianjin High School affiliated with Beijing Normal University.
'PROVIDES OPPORTUNITIES'
Fife Council education officer Maureen Lyall said: "The Confucius Hub provides young people with opportunities to learn Mandarin, a language which has become increasingly significant within the global business community, in addition to being introduced to Chinese culture and traditions with a particular emphasis on art and music.
"All Fife schools address the importance of human rights through their programmes for global citizenship."
The Perth High School hub was one of the first Confucius classrooms set up for the teaching of Chinese language and culture.
Nobody was available for comment at Perth and Kinross Council.
Angus Council confirmed it is in talks to agree that Carnoustie High School becomes a Confucius Hub next session.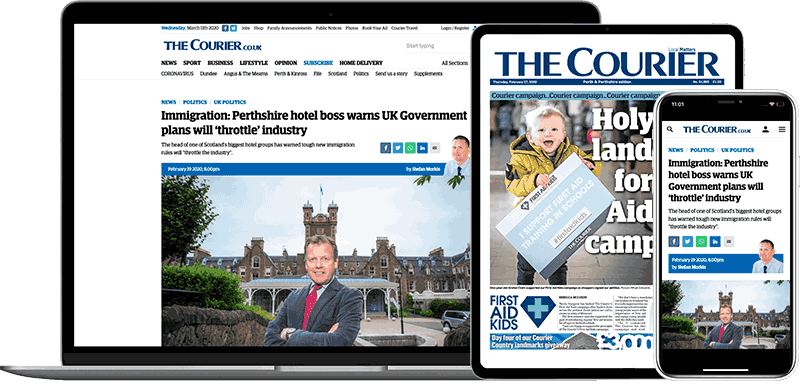 Help support quality local journalism … become a digital subscriber to The Courier
For as little as £5.99 a month you can access all of our content, including Premium articles.
Subscribe