The Scottish Government intends to devise a standardised test for every school pupil in Scotland so educational inequality can be measured but not ranked in "crude league tables", according to the First Minister.
The EIS teaching union has said it would be "almost impossible" to introduce a national standardised assessment without creating a "league table, target-setting agenda".
But Nicola Sturgeon has pledged to gather "consistent and clear" information about attainment, and find a way for authorities to "use this information in order to avoid crude league tables being drawn from it".
During First Minister's questions, she rejected Liberal Democrat leader Willie Rennie's allegation that national assessments would see a return to targets and league tables.
She said: "There is a need to standardise the assessments throughout the country. This is not additional assessment, it's reflecting the fact that 30 of the 32 local authorities already use a form of assessment.
"I think it makes sense that they all use the same form of assessment, but it will replace the existing assessment so it doesn't increase workload for teachers or for students.
"This isn't about assessment that is intended to be the be-all-and-end-all of testing children's performance.
"It is intended to provide evidence that then informs teacher judgement, not replaces teacher judgement.
"I have no desire to see a return to league tables, and one of the issues we will engage very closely with teachers and others on is how we use this information in order to avoid crude league tables being drawn from it.
"But I am determined, and I make no apology for this, that we have better information about the performance of young people in primary and lower secondary school."
Mr Rennie said: "When the First Minister was in opposition she complained about targets and league tables.
"Back then, she said governments are attracted to things that are easy to measure and just as easy to manipulate.
"Back then, she agreed that the aim too often was to come top of national league tables rather than serving pupils needs.
"So her past self and the EIS were at one, but not now. Now it seems only the Conservatives are on board with her on national testing and league tables.
"Will she stand with the teachers, or is she just going to stand with the Conservatives?"
Ms Sturgeon said: "My views expressed all those years ago haven't changed.
"I don't want to go back to the national testing that was in place previously, the kind of high stakes national testing where pass or fail is the only measure of a young person's performance at school. That is not what I am proposing.
"Equally, I have no intention of league tables of school performance being produced.
"But I am determined that we get the information in a consistent and clear way that allows us to know what is working in our education system and what is not working."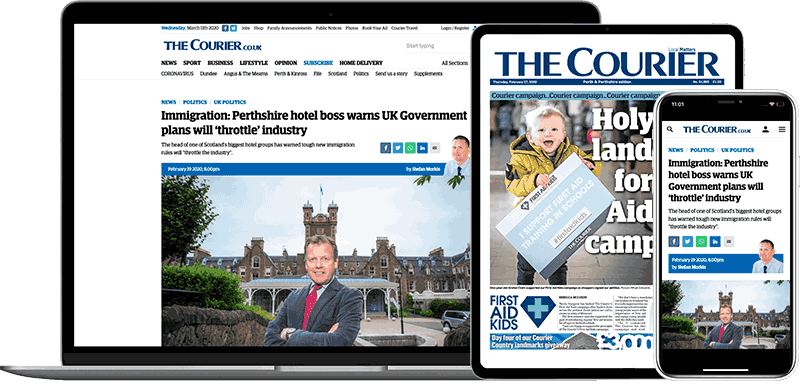 Help support quality local journalism … become a digital subscriber to The Courier
For as little as £5.99 a month you can access all of our content, including Premium articles.
Subscribe