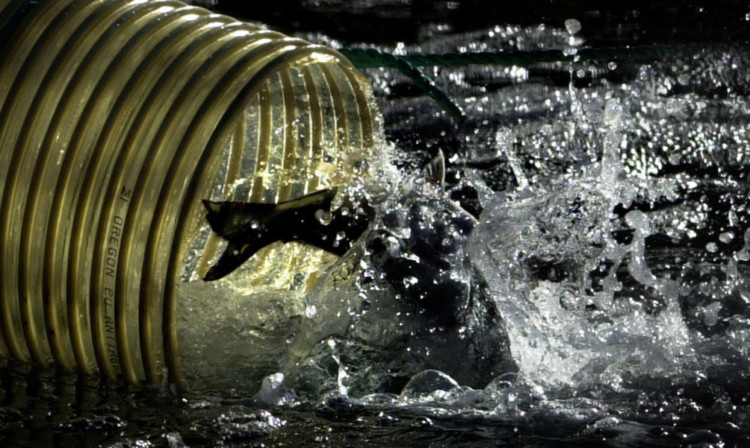 The Scottish salmon industry is "fighting a losing battle", say environmentalists, as a chemical used in fuel and bleach is used increasingly to fight sea lice on fish farms.
More than 15 million litres of treatments containing hydrogen peroxide was used by Scottish salmon farms last year.
The amount enough to fill six Olympic swimming pools is more than five times the 2.7m litres used by the industry in 2012.
In 2011, about 500,000 litres were used. The chemical is not deemed a "significant" threat to the environment but UK government guidance warns excessive use can cause an "oxygen crash", potentially harming fish and other aquatic life.
The sharp increase, confirmed by the Scottish Environment Protection Agency (Sepa), is a concern for ecologists and campaigners, who say there is compelling evidence that some farms do not use the treatment containing the chemical safely.
In 2011, 54 fish farms were rated as "poor" by Sepa after inspections revealed "high chemical residues" on the seabed.
Tony Andrews, chief executive of the Atlantic Salmon Trust, which supports a move towards fish farming in closed containers away from water courses, said the use of hydrogen peroxide was "a last resort" for the industry after sea lice developed resistance to other treatments.
He said yesterday: "The process of treating salmon with hydrogen peroxide is far from ideal and certainly not the method preferred by salmon farmers because it causes stress in the fish with consequent high levels of lactic acid it is also time-consuming, weather-dependent and expensive."
Don Staniford, an environmentalist who campaigns against fish farming, said: "Salmon farmers are fighting a losing battle with sea lice and infectious diseases.
"The drugs simply don't work any more. Hence the industry is now dependent upon a cocktail of chemicals."
According to the Salmon and Trout Association (Scotland), sea lice data published by the Scottish Salmon Producers' Organisation showed that in June 2013 average sea lice numbers at the locations of almost 50 fish farms on the Scottish mainland and in the Hebrides exceeded industry limits.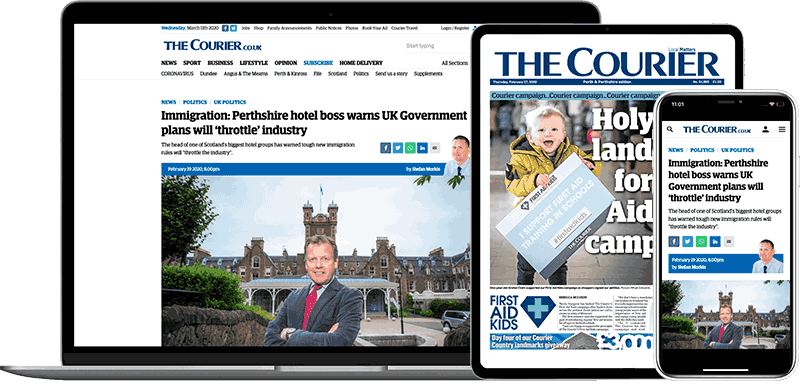 Help support quality local journalism … become a digital subscriber to The Courier
For as little as £5.99 a month you can access all of our content, including Premium articles.
Subscribe