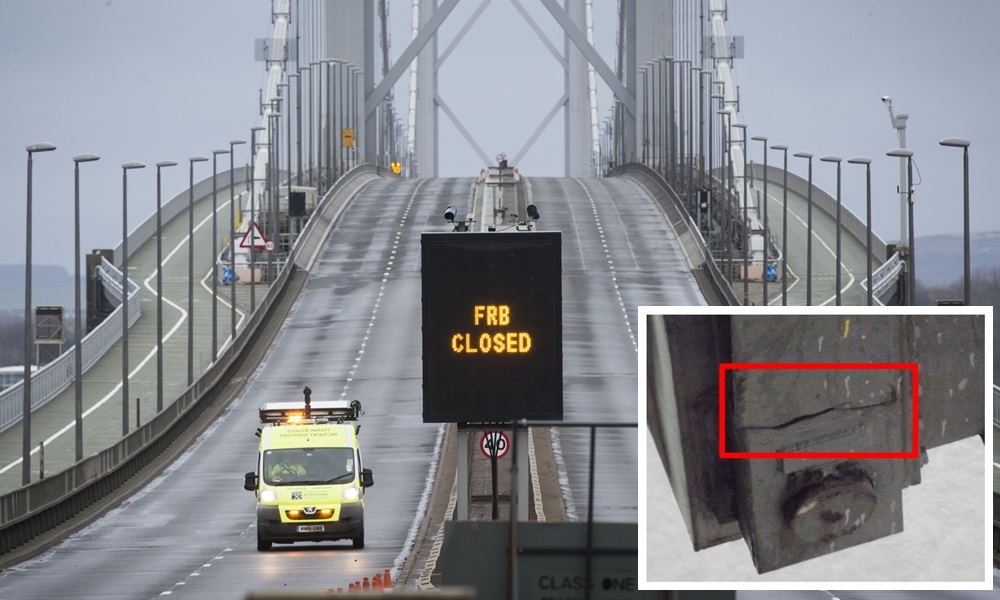 Patients who have to visit Edinburgh Royal Hospital for Sick Children for treatment will have to endure longer journeys because of the Forth Road Bridge closure.
Cameron Adam from Arbroath was diagnosed earlier this year with a rare form of leukaemia that had only been previously found in people exposed to high doses of radiation, such as the Hiroshima bombing.
The Ladyloan Primary School pupil now visits Edinburgh regularly for treatment and the family now face complicated journeys to hospital from their home.
His father Bill, who runs the Harbour Lights guest house in Arbroath, said: "The lucky thing is we don't have to go back this week.
"We were there last week and don't have to go back for a little while but it is sad what has happened to the bridge. When we do go back we'll have to go by the train."