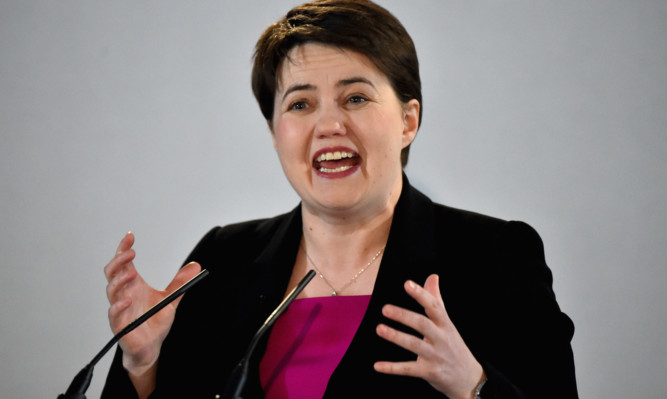 The Scottish Conservatives have called for a full and independent inquiry into delays to European Union (EU) support payments for farmers.
Leader Ruth Davidson branded the Scottish Government's handling of the situation "shambolic" in advance of a Holyrood debate on the issue on Wednesday.
The Tories have tabled a motion stating farmers across the country have "lost trust" in the ability of Rural Affairs Secretary Richard Lochhead to deliver the funding before the end of the financial year.
NFU Scotland will meet with Mr Lochhead and First Minister Nicola Sturgeon later on Tuesday to discuss what it describes as the "deepening cash crisis" facing farmers and crofters, with a protest due to take place outside the Scottish Parliament on Thursday.
The payments have been affected by major issues with the £178 million IT system set up to administer the new Common Agricultural Policy (CAP).
Ms Davidson criticised Mr Lochhead for using a radio interview to accuse opponents of "throwing bricks" over the issue.
She said: "The SNP's handling of this situation is becoming more and more shambolic.
"This is why we need a full, independent inquiry into this matter, to find out exactly what's gone wrong and to ensure nothing like this happens again.
"Because of an IT system the Scottish Government created, nearly half of our farmers are waiting for hundreds of millions of pounds in payments that were supposed to start arriving in accounts three months ago.
"That is a scandal – but all Richard Lochhead can do is accuse people with legitimate concerns of 'throwing bricks'.
"His response is shameful and completely fails to acknowledge the crisis affecting rural Scotland of his own making."
Earlier, Mr Lochhead told BBC Radio Scotland's Good Morning Scotland programme that 56% of the 18,137 eligible claims for basic payments under the scheme had now been paid.
He said: "I'd much rather that figure was much higher.
"The system is working, it's just far too slow, particularly in dealing with the more complex applications."
Mr Lochhead said the Scottish Government was looking at other options to help those who did not receive their payments by the end of March.
He added: "I have to remind the industry, and indeed parliament, and many of the political opponents out there who are throwing bricks at us at the moment, that the other political parties in the Parliament, of course, don't want these direct payments to continue. They actually argued for them to be scrapped."
SNP MSP Angus MacDonald said: "It is quite spectacular hypocrisy from the Tories to try and score political points over farm support – when their own farming minister is set on seeing the support abolished in its entirety by dragging Scotland out of the EU.
"The truth is that the Tory government has refused to give our farming communities any information about the future of the support payments they'll receive if we're out of Europe – the Tories in Scotland should come clean on their own farming minister's plans."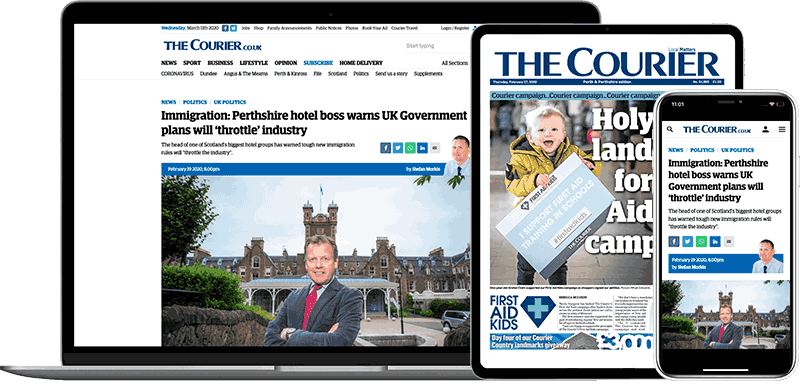 Help support quality local journalism … become a digital subscriber to The Courier
For as little as £5.99 a month you can access all of our content, including Premium articles.
Subscribe