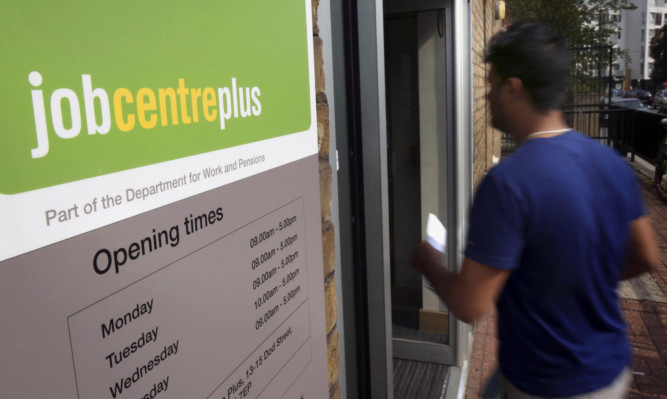 The number of people in employment in Scotland rose by 3,000 during the three months between December and February.
Official figures show the number of people in work increased by 46,000 over the past year, and now stands at 2,615,000.
The Scottish employment rate remained at 74.2%, above the UK average of 73.4%.
The statistics also show unemployment increased by 9,000 over the quarter and fell by 14,000 over the year. The level now stands at 167,000.
The Scottish unemployment rate is 6%, above the rate of 5.6% for the UK as a whole.
The number of people who are economically active, which includes both people in work and looking for work in Scotland's labour market, has increased to a record high of 2,782,000.
Fair Work, Skills and Training Secretary Roseanna Cunningham said: "Today's figures show Scotland's labour market participation has now reached an all-time high with 2,782,000 people economically active.
"Increasing participation has positive impacts for the Scottish economy, and the Scottish Government remains focused on delivering better employment prospects for all.
"I am pleased that female employment level has increased significantly in the past year. We will continue to do everything we can to ensure women have the same opportunities in the labour market as their male counterparts, and have access to quality sustained work in careers they choose.
"Youth unemployment figures continue to improve. Our ambition however, is to reach and move beyond pre-recession levels through the implementation of our long-term youth employment strategy.
"Whilst Scotland continues to have a higher employment rate than the UK as a whole, today's figures show a slight increase in unemployment on the previous quarter.
"This can be explained, in part, by falling levels of economic inactivity, which is now at an all-time low, as more people join the labour market and start looking for work."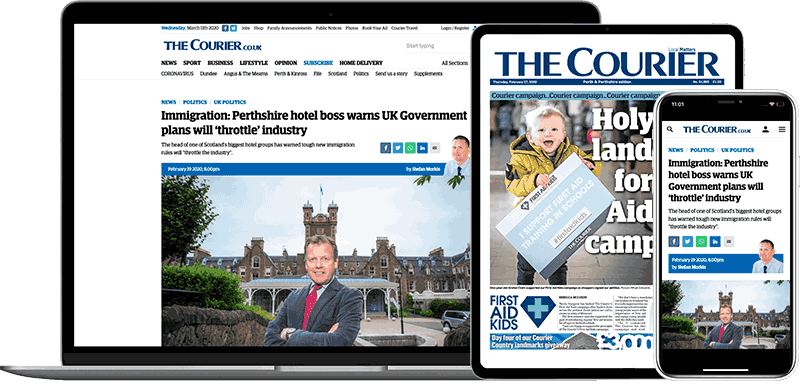 Help support quality local journalism … become a digital subscriber to The Courier
For as little as £5.99 a month you can access all of our content, including Premium articles.
Subscribe