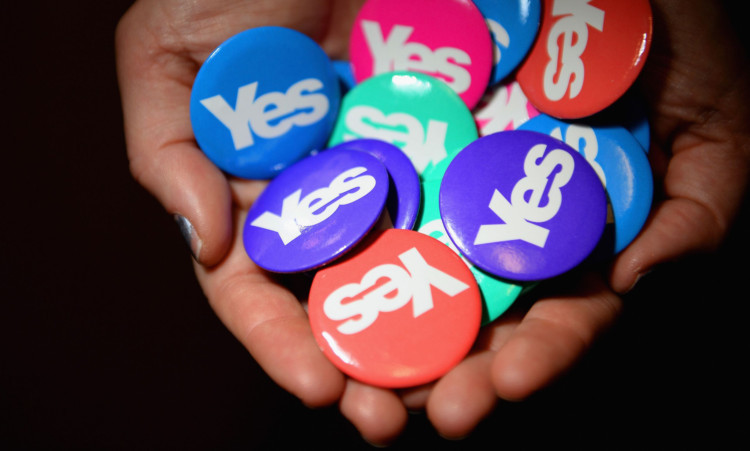 Police have found no evidence that access to sensitive Yes Scotland data was the "primary motive" behind an alleged cyber attack and ruled out any breaches of the campaign's official email system.
Detectives are still investigating claims of hacking against a staff member at the pro-independence group's private account.
Reports have also surfaced that a brazen criminal contacted Yes employees directly to threaten them.
Police Scotland Detective Superintendent Steven Wilson confirmed the probe directly concerned with the campaigners had been concluded.
He said: "A full and thorough investigation was carried out. However, no criminality linked to a Yes Scotland email account has been established."
Mr Wilson added: "Police Scotland has investigated a complaint regarding unauthorised access to a private email account where communications with Yes Scotland were illegally accessed.
"Inquiries to date have revealed no indication that the access of this material was the primary motive of the culprit.
"Yes Scotland has assisted Police Scotland at every stage of the inquiry which continues in relation to the offence committed against the private individual," he said.
In August, Yes Scotland raised concerns that an email account had been "accessed illegally" and that information relating to the payment of academic Dr Elliot Bulmer for an article he wrote for a newspaper had been gleaned as a result.
The Courier has been told a man contacted Yes Scotland to claim he had accessed the private account, made one confidential email public, and would make available more material unless the complaint to Police Scotland was withdrawn.
It is also alleged the man obtained the email details of the entire Yes Scotland advisory board, including Deputy First Minister Nicola Sturgeon, and wrote to them in similar terms.
A spokesman for Yes Scotland said: "Police Scotland has confirmed to us that inquires are ongoing into the illegal hacking of a personal email account of a senior member of the Yes Scotland team.
"This account was being used for Yes Scotland business and there is no dispute that the information being unlawfully accessed from it related directly to Yes Scotland."
A spokesman for pro-Union Better Together group said the three-month investigation, which included detectives spending days on end at Yes Scotland headquarters "has been an extraordinary waste of police time."
He added: "The reality is that this was a deliberate and cynical attempt to deflect attention away from the fact that the Yes campaign had been caught deceiving Scots."