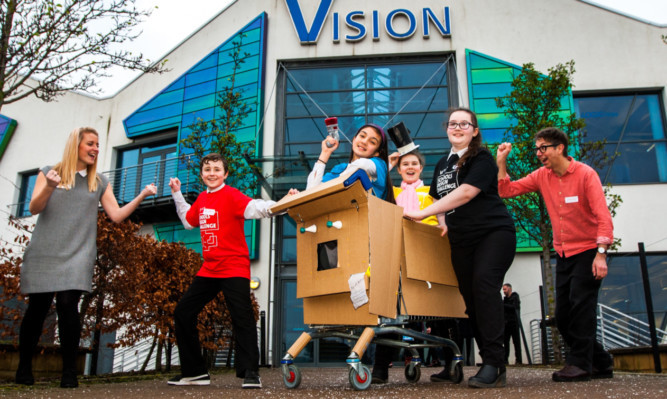 From a worry box to collect pupil feelings and an anti-bullying robot, to furniture that uses excess energy to power a learning device, the entries for V&A Dundee's first Schools Design Challenge have taken imagination to a new level.
Launched in October last year, more than 1,000 S1 pupils in Dundee and Angus have taken part in the competition, which encouraged 11 to 12-year-olds to get involved using design to change their everyday environment.
Nine lucky teams were picked from the hundreds of entries to take part in a large-scale design jam at the Vision building yesterday, working with professional designers and a film-maker to bring their ideas to life.
These design concepts will be showcased in an exhibition held at Overgate shopping centre in Dundee in March.
Yesterday's jam culminated in each school presenting their project. First up was the team from Websters High School in Angus, who demonstrated their pedal-powered desk any fidgeting by a pupil activated learning devices like laptops and iPads.
Next to impress was Brechin High School and their musical garden in which wind chimes and bells, a fountain and the sound of pattering rain all added up to create a comforting and refreshing haven where pupils could go when they felt stressed, particularly at exam time.
The team from Arbroath Academy decided to use recycled waste as the basis for their design and came up with a mind map full of innovative ideas to keep the school grounds clean while incorporating an outdoor learning space, a social interaction area and a pond.
Craigie High in Dundee had come up with an ingenious bird watching hide. Their design included ponds and various nests, toys and hidey holes for birds and other animals to feel at home, while nature lovers could safely observe them with or without binoculars.
Bullying can be a big problem in schools but the team at St Paul's RC Academy in Dundee came up with a great solution an anti-bullying robot that listens to pupils' concerns.
An inspirational remembrance tree was designed by Braeview Academy in Dundee the idea was that each pupil would hang a leaf on the tree when they started at the school, and then sign it again when they left, creating a living history.
A pupil with a worry might not know who to share it with, so Morgan Academy, Dundee, created the worry box to collect pupils' thoughts and feelings. The process assessed the scale of the worry and sent it to the guidance teacher to be discussed in the interactive worry room.
Grove Academy in Broughty Ferry had designed a social enterprise cyber cafe to raise money for good causes. They came up with an environmentally friendly space that could be enjoyed by pupils and public alike.
Finally, Baldragon Academy, Dundee, presented their Friendship Club where pupils could go and unwind at the end of the day and enjoy the aquarium, discussion tepees, slide and comfy sofa.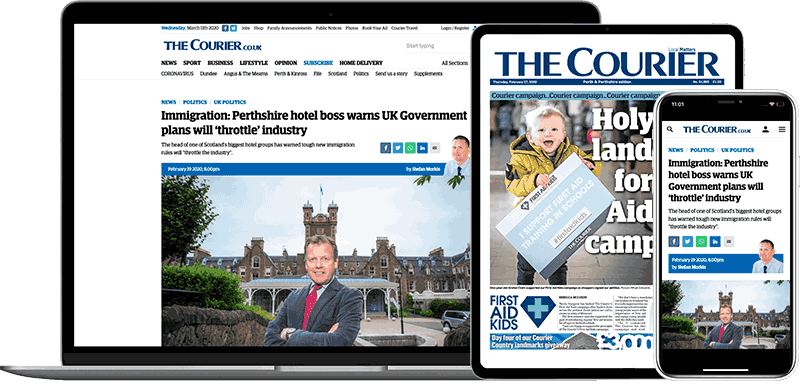 Help support quality local journalism … become a digital subscriber to The Courier
For as little as £5.99 a month you can access all of our content, including Premium articles.
Subscribe