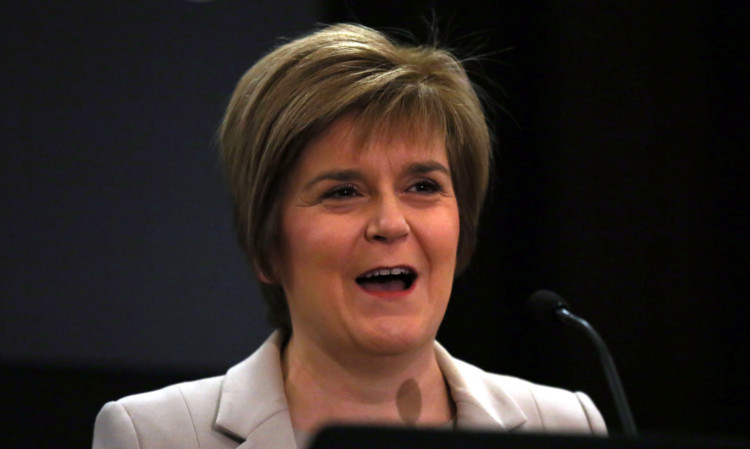 Scotland could face another referendum within 15 years if the country votes No to independence next year, the Deputy First Minister has claimed.
Speaking at a Dundee University Five Million Questions event, Nicola Sturgeon described September's vote as a "once in a generation opportunity".
After being pressed by an audience member, she defined a "generation" as 15 years, meaning the country could go back to the polls again in 2029.
First Minister Alex Salmond has also previously said a No vote next year would put an end to the independence question "for a generation".
Labour's constitution spokesman Drew Smith said Ms Sturgeon's comments show "that for the SNP no won't mean no".
"It is the worst form of arrogance to ask the people for their views and when they get an answer they don't like, to wait for a bit and ask again," he said.
"The answer in the referendum should be definitive. If Scotland votes no, then the SNP should listen to what Scots have said.
"Nicola Sturgeon says if Scotland votes yes then the pro-UK parties should work with her to negotiate a separate Scotland, the flip-side seems to be if Scotland rejects nationalism the SNP will just carry on talking down the UK and devolution."
Scottish Conservative deputy leader Jackson Carlaw claimed the 15-year figure highlighted the SNP's "narrow focus on independence."
He said: "The SNP has always banged on about accepting the terms of the Edinburgh Agreement, which include acknowledging the outcome of this vote.
"There will be no going back after 2014, whichever way the vote goes. But it seems Nicola Sturgeon would want to begin preparations for another referendum in the parliament after next. This is more evidence that the SNP is only interested in its narrow focus on independence, and not the wider interests of the Scottish people."
A recent survey of more than 1,100 Scots for the Daily Mail reported 27% of voters plan to vote Yes in next year's referendum, while 56% intend to vote No and 17% don't know which option they will cross.