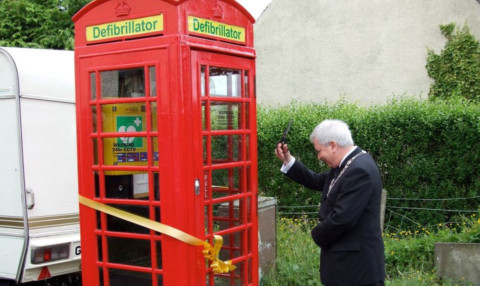 A shocking new use has been found for an old red telephone box in Arnprior.
The iconic relic has been transformed into a lifesaving centre, thanks to the installation of a defibrillator unit, which any member of the public or local first responder team can access in an emergency.
Provost of Stirling Council Mike Robbins officially unveiled the new facility.
It is thought to be only the third facility of its kind in Scotland and has been made possible thanks to Stirling Council's Community Pride fund and the Sandpiper Trust.
Trustee of the Sandpiper Trust Penny Dickson said: "We are delighted to have part-funded this project, along with Stirling Council's Community Pride fund.
"It has become increasingly clear over the past decade, since the trust was set up, that working together with all these organisations is what saves lives.
"We are also pleased that the children of Arnprior primary school have been involved in this project."
The main coordinator for the venture has been the Community Heartbeat Trust, with additional help from the Scottish Ambulance Service and the Trossachs Search and Rescue team.
The old red phone box in Arnprior was offered to the local community for £1 as part of BT's Adopt a Kiosk project last year.
Community council chairman Ed Carrick added: "We are very grateful to Stirling Council and the trustees of the Sandpiper Trust for sponsoring this project so generously."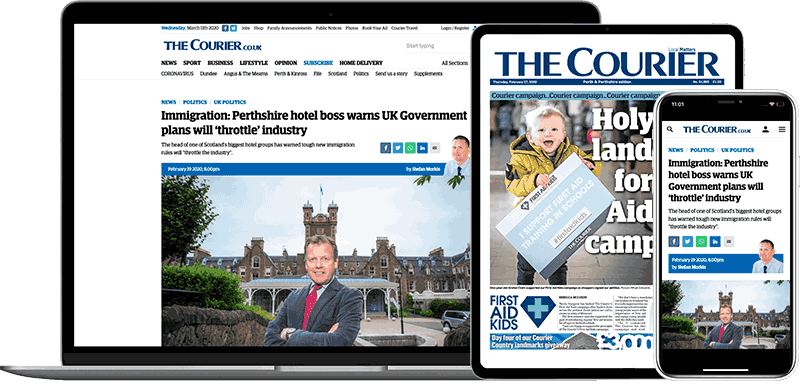 Help support quality local journalism … become a digital subscriber to The Courier
For as little as £5.99 a month you can access all of our content, including Premium articles.
Subscribe