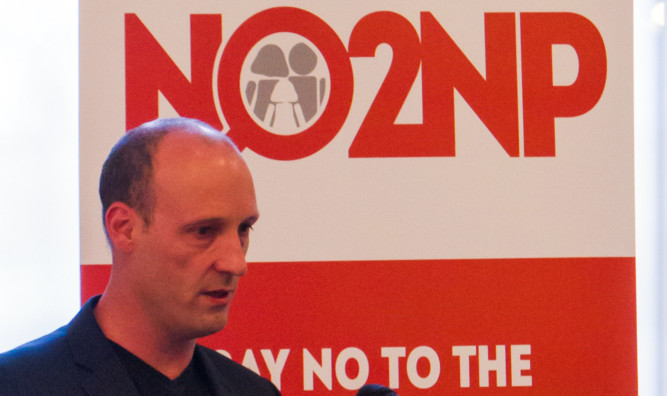 Opposition to the Scottish Government's controversial named person scheme is angrier in Tayside than almost anywhere else in the country, it has been claimed.
The NO2NP campaign is hosting a public meeting in Broughty Ferry on Friday night, hosted by Abertay University sociology lecturer Stuart Waiton.
Under the legislation, more than a million children in Scotland aged under 18 will be assigned a "named person".
Someone other than their parents a health visitor or head teacher will have the power to "advise" and "inform" the child or raise matters about the child with the relevant authorities.
Mr Waiton said: "This area has had some of the biggest and angriest meetings in my experience."
Campaigners claim the scheme is illegal and the Scottish Government has exceeded its powers by appointing state monitors or guardians.
The meeting takes place in the lounge of Broughty Ferry YMCA from 7.30pm to 9pm.
A Scottish Government spokeswoman previously said: "Named persons usually a health visitor or a promoted teacher already known to the family were first introduced in parts of Scotland following parents' requests for a single point of contact for advice or help when needed, to avoid having to re-tell their story to different services.
"Nothing in the legislation changes parental rights and responsibilities because we know that mothers and fathers are, with a very few exceptions, the best people to raise their children.
"The named person policy is already operating successfully in a number of areas across Scotland where many heads, deputes and guidance teachers already fulfil this role.
"The legislation will provide a consistent approach nationally to promoting, supporting and safeguarding the wellbeing of all of Scotland's children.
"We will continue to work with health boards, education authorities and others to promote best practice ahead of the national roll-out."
* For more on this story, see Friday's Courier or try our digital edition.