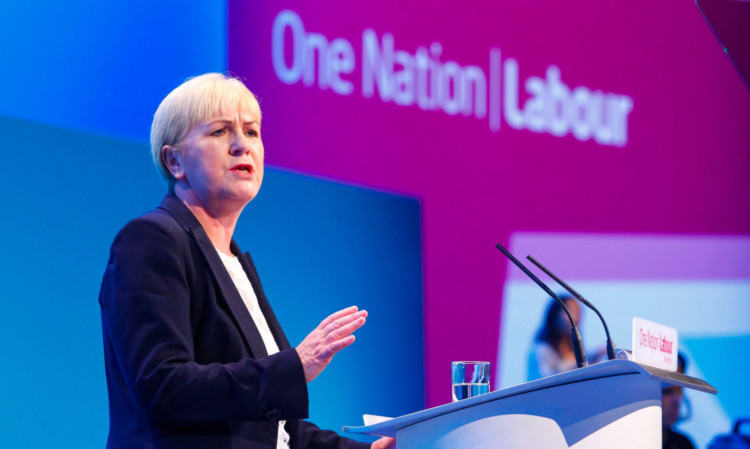 The SNP behaves like a "reckless opposition" and refuses to take responsibility in the quest for independence, according to Scottish Labour's leader.
Johann Lamont also described nationalism as "a virus . . . that never achieved anything" in a phrase that appeared to allude to the European 20th century fascist movement.
She stressed her party's role in the creation of devolution in Scotland to the Labour Party conference in Brighton.
Ms Lamont said: "When they (the SNP) see the policies driven by the coalition of austerity, of the 'bedroom tax', what do they say? Do they see the affront to families across the UK?
"No, they see they see a political opportunity.
"For the Nationalists the misery of the people isn't a wrong to be corrected, it is a chance to be exploited. For them grievance is not to be addressed it is to be nurtured.
"And that cynicism, that calculation which leaves families suffering now is a price worth paying if it translates into votes next September."
She added: "But how much more frustrating is it in Scotland when the government behaves like a reckless opposition, refusing to take responsibility, happy to take the credit and energetic in blaming others."
Ms Lamont said the debate was not "Scotland versus the Tories", as she claimed the SNP were trying to make it out to be.
She said: "Scotland does not agree with Alex Salmond and if we work hard over the next year it will become increasingly clear this is Scotland versus Salmond and Scotland is going to win."
An SNP spokesman said: "These are ignorant, offensive and distasteful comments from Johann Lamont that have no place in the debate on Scotland's future, and are completely at odds with the No campaign's professed desire for a positive debate free from abuse."