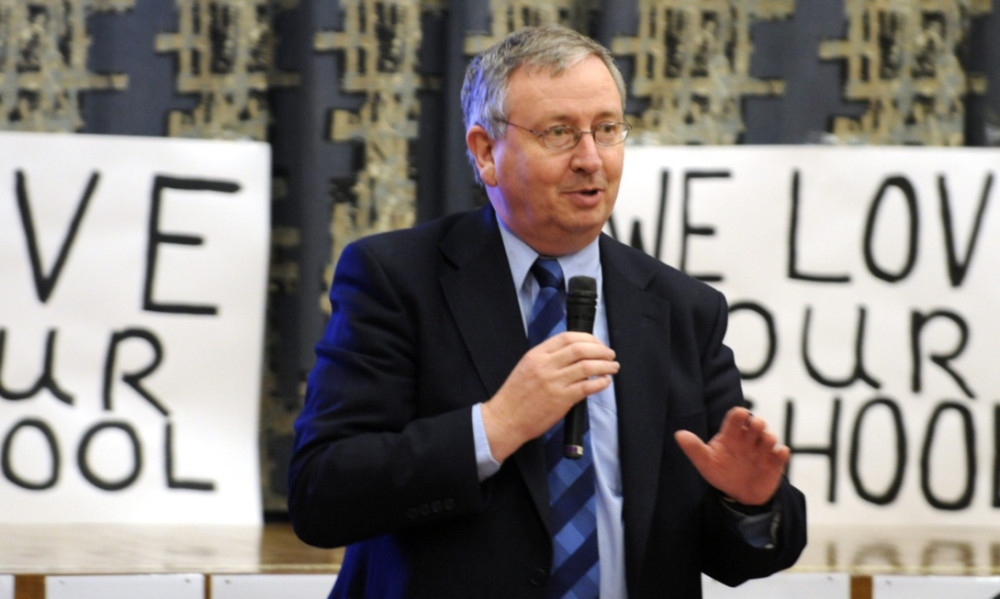 Flags at the Scottish Parliament flew at half mast following the death of SNP MSP Brian Adam, 64, after a long battle with cancer.
The First Minister and Presiding Officer led tributes to the trained biochemist, who worked at Glaxo in Montrose and served as a councillor before being elected to the first Scottish Parliament in 1999, representing North East Scotland.
He won the constituency of Aberdeen North and successfully held it with an increased majority in 2007. In 2011, Mr Adam won the new seat of Aberdeen Donside following boundary changes to previous constituencies.
He previously served as chief whip and minister for parliamentary business. A by-election will now be triggered by the father-of-five's death.
Mr Adam lived in Aberdeen with his wife Dorothy, with whom he had four sons, a daughter and two grandchildren.
In a statement, Mr Adam's family said: "Brian had a hard fought battle with cancer but passed away peacefully during the night at home.
"We would like to thank Brian's colleagues and constituents for their huge support over this challenging and sensitive period.
"Funeral arrangements will be announced in the next few days."
First Minister Alex Salmond said: "Brian was an exceptional MSP and was one of the crucial people who as chief whip, sustained the minority government between 2007-2011.
"I was delighted to see him serve as a minister in this Parliament."
Addressing MSPs, Presiding Officer Tricia Marwick said: "Our flags are already being flown at half mast. Parliament will debate a motion of condolence next week."