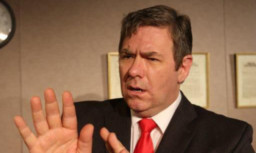 By switching from describing him as "a great man" to "our greatest failure", you would be forgiven for thinking Kevin Toolis is confused about Gordon Brown.
However, the Emmy-nominated Scots writer and director is sure the complexities of the Fife MP's time as Prime Minister make him the perfect subject of a one-man play about leadership.
Perth-born Ian Grieve plays the Cowdenbeath and Kirkcaldy representative in the show, the Confessions of Gordon Brown, which is running at the Edinburgh Festival next month.
Toolis said: "I think he is a great man in a way. A great man fallen. He was like some sort of Shakespearean tragic figure: Richard III, there's definitely some of the malevolence of Macbeth, the indecision of King Lear and the madness of Hamlet.
"In many ways he's our greatest failure as a Prime Minister in 200 years. The reason I say that is he was a great man with so many great qualities who was faced with negatives.
"There is a burden of the office of Prime Minister with the multiplicity of decisions you have to take every day and I think he found he was profoundly unsuited to that task.
"He has very Scottish qualities; he is very hard on himself and very hard on the mistakes that he made.
"Gordon Brown didn't engage in the worst foreign policy disaster since the war, like Iraq. The mistakes he did make the 'bigot' incident with Mrs Duffy, the economy, the election that never was he beat himself up over."
Based on extensive interview research with Gordon Brown's close leadership circle, the play explores not only the reason for his political fall but also its potential relevance to the independence referendum and the next general election.
Toolis said he had been searching for the perfect man to play the former PM for more than a year before a 20-minute audition with Grieve, who has been director of productions at Pitlochry Festival Theatre and worked at Dundee Rep, wowed him.
"What Ian brings to the role is unbelievable demonic energy," he said.
"It's not that we are mimicking Gordon Brown but we are incarnating him on stage so that the person you see is ultimately believable as a character in that role."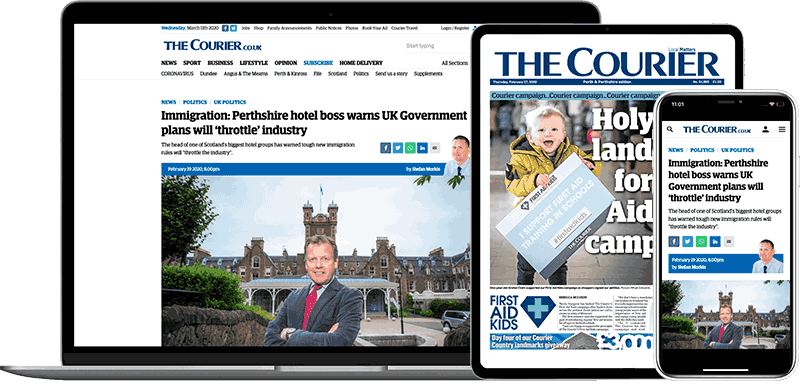 Help support quality local journalism … become a digital subscriber to The Courier
For as little as £5.99 a month you can access all of our content, including Premium articles.
Subscribe