Grangemouth tanker drivers start three-day strike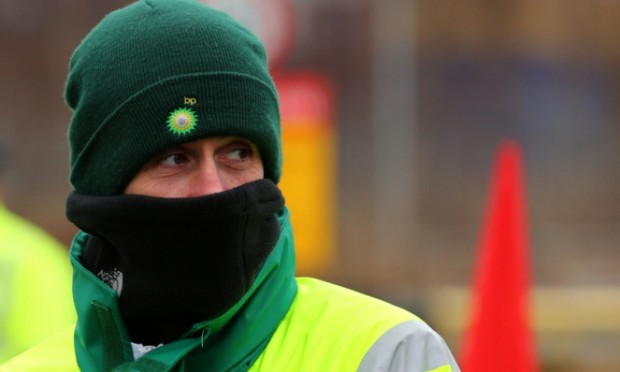 Tanker drivers at the Grangemouth oil refinery have begun a three-day walkout in a row over pensions and pay.
The strike, involving 42 Unite members, will run until Monday morning, with striking workers taking turns to man the picket lines.
The drivers, employed by BP, will then observe an overtime ban when they return to work on Monday.
Describing the mood on the picket line, a Unite spokesman said: "They've been on since 4am. They don't want to be here but they're buoyant."
The industrial action comes after 90% of drivers balloted voted for strike action to defend their pension rights and protest at the loss of a company share scheme as a result of the imminent aviation contract transfer from BP to another firm, DHL.
Unite claims some drivers could be up to £1,500 a year worse off over the loss of the share-match scheme and that some stand to lose up to £13,000 a year from their pension on retirement when the changes happen.
The union plans further strike action next week if no resolution to the dispute emerges.
For more on this story, see Friday's Courier or try our new digital edition.