 Scotland ran up a deficit of almost £7.6 billion last year, official figures have shown.
However, the country's public finances are in better shape than the UK as a whole if North Sea oil and gas revenues are taken into account, according to the Government and Expenditure and Revenue Scotland (Gers) statistics.
They set out the amount of public spending in Scotland compared with the level of taxes raised and compares this with the UK as a whole.
Around £64.5bn is spent in Scotland, the equivalent of 9.3% of UK public spending.
Without the oil and gas money, Scotland raises about £46.3bn in tax but when Scotland's geographical share of North Sea revenues are taken into account it rises to £56.9bn, or 9.9% of total UK public spending.
Finance Secretary John Swinney said the figures show Scotland is in a stronger fiscal position than the rest of the UK.
He said: "If Scotland had full control of our finances we could have invested in jobs and infrastructure, reduced Scotland's share of the deficit, invested in stability fund or directly support households.
"This underlines the opportunities independence can deliver for the whole of Scotland to pursue a different path to the UK."
Scottish Secretary Michael Moore said: "The Gers figures are also a reminder of just how important UK Government spending is in Scotland."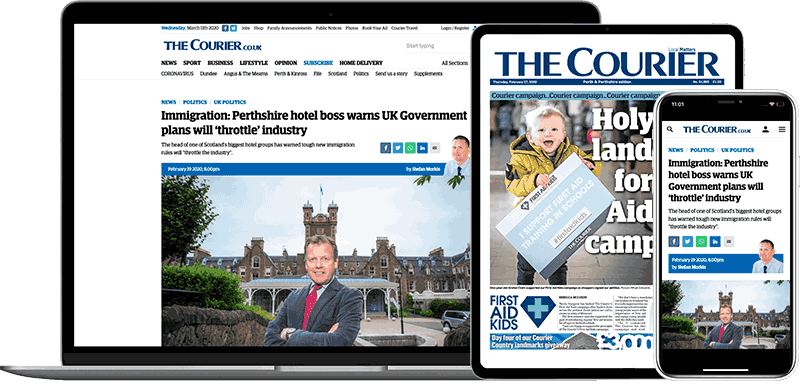 Help support quality local journalism … become a digital subscriber to The Courier
For as little as £5.99 a month you can access all of our content, including Premium articles.
Subscribe