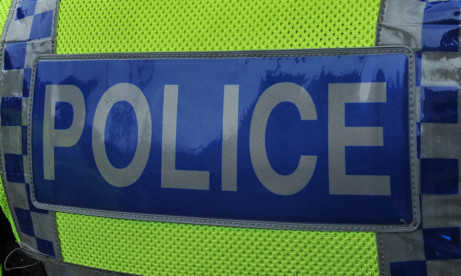 Significant hidden stashes of smuggled alcohol and tobacco have been uncovered and seized during a series of raids across Stirling and Clackmannanshire.
Trading Standards Officers joined forces with HM Revenue and Customs (HMRC) to purge illegal and potentially harmful products from convenience stores and businesses.
Officers swooped on numerous premises following tip-offs from concerned members of the public and enforcement and legal action may now follow.
Assisted by trained sniffer dog Dixie, they uncovered illegal goods secreted within a number of those businesses targeted, including large amounts of illicit whisky and vodka.
Trading Standards officers believe that these spirits are genuine and were originally produced for the export market, with no UK duty paid on them.
They have now however been smuggled back into the UK and are being sold in local shops at the full retail price. The spirits were seized by HMRC and the matter will be followed up by Trading Standards and Licensing.
In an earlier operation, counterfeit tobacco products with the potential to cause harm were seized from a mobile telephone retailer.
Trading Standards team leader Linda Hill said: "These operations were carried out on the strength of intelligence received from concerned members of the public and I am pleased with the results.
"Legitimate retailers are struggling to compete with the small minority of dishonest traders who operate within the black market.
"These traders are making large profits by selling cheap counterfeit products, or evading duty on genuine products."
The smuggling of duty-evaded alcohol has become big business for organised criminal gangs in the UK, with tax losses in unpaid duty as high as £1.2 billion per year.
In addition, the sale of these products can put the health of the public at risk. Counterfeit vodka seized in other parts of the UK in recent years has been found to include high levels of methanol.
Previous examples of counterfeit tobacco have been found to contain high levels of lead and arsenic.
Anyone who suspects that local shops are selling illegal goods can report the matter to Stirling and Clackmannanshire Trading Standards Service by calling 0845 2777000, emailing tradingstandards@stirling.gov.uk or by calling Crimestoppers on 0800 555 111.