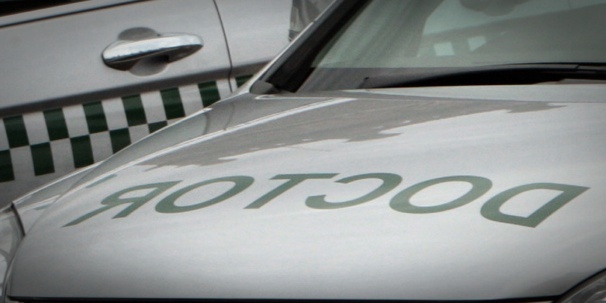 Claims that emergency out-of-hours doctors have treated a Perthshire drug addict 1000 times must be investigated at government level, according to local MSPs.
Labour health spokesman Dr Richard Simpson demanded answers from Health Secretary Nicola Sturgeon after The Courier broke the story on Saturday. He also called for an explanation from NHS Tayside.
Dr Simpson was joined in urging a probe by fellow Mid-Scotland and Fife MSP and Tory health spokesman Murdo Fraser, who said the time and resources of medical staff were better directed elsewhere.
The Courier revealed on Saturday how the unnamed addict had received 1000 home visits, costing the taxpayer an estimated £100,000.
It is thought the male addict has been visited by an emergency GP almost every day in the last three years to deal with his cravings.
Each visit cost an estimated £100 and tied up the out-of-hours response vehicle for around an hour.
A whistleblower contacted The Courier concerned about the "complete failure" of managers to deal with the problem, with some doctors now refusing to attend the patient's nighttime call-outs.
The Scottish Government refused to become embroiled in the row, saying it would "not be appropriate for ministers to deal with clinical decision making."
But Dr Simpson said: "The NHS should give us an explanation and the health minister should look at the case. I've never heard of anyone receiving this level of 'emergency care'. It's astonishing."
Mr Fraser said: "It is truly shocking that one individual has abused the out-of-hours service to this extent. This is a horrendous misuse of precious resources which could be much better spent elsewhere.Demands"An individual with these needs and making these demands on the service clearly requires to be helped by the NHS in other ways, for example in a residential environment.
"This individual's case needs to be reviewed as a matter of urgency."
Pete Wishart MP said: "I don't wish to comment in depth without knowing the full details or background to this case, but it does appear as though one individual is abusing a system that is there to serve us all.
"I hope that NHS Tayside are looking very closely indeed at the situation. "
The whistleblower told The Courier: "Every night there is a phone call. Every night someone goes and gives him an injection of controlled drugs.
"Certain people have refused to have anything to do with it on the grounds it is not pain he is dealing with, it is addiction. There has been a total failure or refusal to do something about it."
The Scotland Patients Association has called for an end to the "abuse" of the out-of-hours system, describing the level of calls as "obscene".
NHS Tayside has declined to comment due to patient confidentiality.