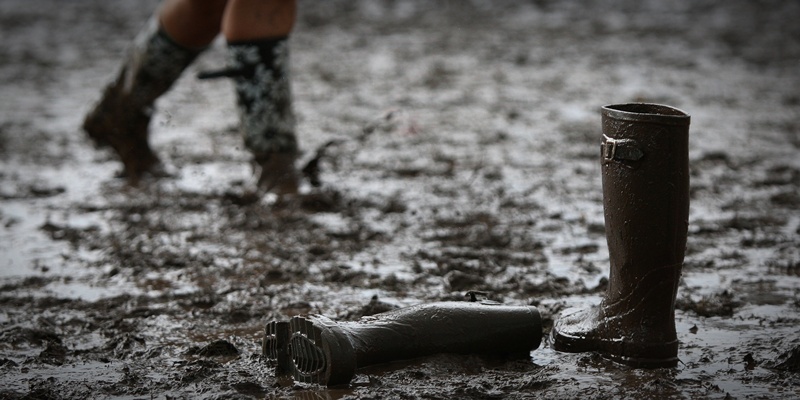 Although the unseasonably dreich weather has put paid to a number of high-profile events across Perthshire, Scotland's biggest music festival is proving to be waterproof.
Organisers of T in the Park have confirmed that the extravaganza will definitely go ahead this weekend as planned.
Staff on the site at Balado, near Kinross, have reported good conditions with no sign of the kind of quagmires that meant cancellations at the Scottish Game Fair, Perth Racecourse and now the Doune and Dunblane Agricultural Show.
A spokesman for DF Concerts said: "The T in the Park site is in great condition. We've enjoyed a dry Tuesday on site and we're looking forward to welcoming the first campers on Thursday and record numbers of fans throughout the weekend."
Although the Met Office has released a yellow warning of rain for central Scotland on Thursday, assurances have been given that the site is "fully prepared" for all weather conditions.
The man in charge of the festival, Geoff Ellis, also remained upbeat about the event, saying it would go ahead "even if there's a monsoon".
"It's understandable that people will be wondering after the cancellation of other events, but even if there was a monsoon we would still be going ahead," he said. "We have spent hundreds of thousands of pounds on the infrastructure to help avoid problems due to rain in previous years. That includes tracking into the car parks."
The tracking was introduced to T in the Park following the mudbath of 2007. The military-style trackways ensure the car parks can be used whatever the weather.
Tayside Police also confirmed the festival will go ahead as planned.
"Tayside Police, DF Concerts and the other partner agencies are involved in many months of meticulous preparation to ensure that T in the Park is staged safely and successfully," said a spokesman.
"Together, the partner organisations will plan, prepare and practise for all possible scenarios to ensure that contingencies are in place to enable a strategic and appropriate response to any and all circumstances.
"Discussions about relevant matters take place on a daily basis and if a matter of public safety is highlighted we can ensure that the correct action is taken.
"We have experienced serious weather events in the recent past in Tayside and, with our partners in the emergency services and local authorities, have dealt with them as part of our normal business."
In a bid to prevent any problems on the roads, fans are advised to plan their journeys well in advance and follow online updates throughout the weekend at T in the Park's Twitter and Facebook pages.
They are also being urged to read the "Essentials Guide" and bring suitable clothing.