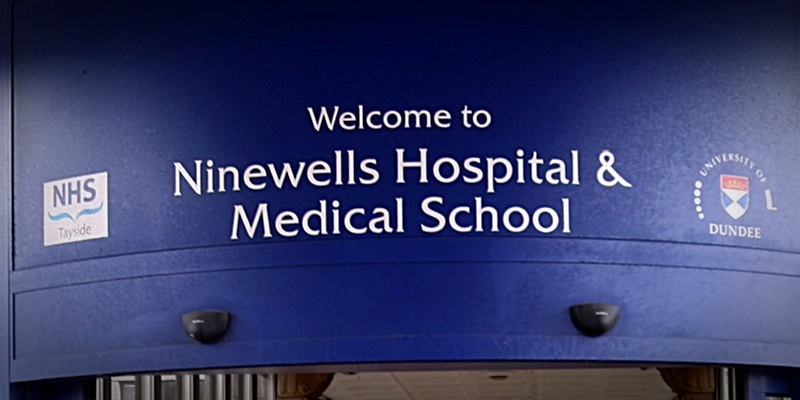 TV personality Lorraine Kelly will cement her links with Dundee University on Friday when she lays the first brick of a major new extension to the medical school.
The television presenter, who was rector of the university between 2004 and 2007, will perform the task at the site, which is phase two of an £11 million programme to upgrade facilities.
She said: "I'm delighted to lay the first brick of this important new development. I'm very proud of my links with Dundee University which consistently punches above its weight and has played such an important part in the renaissance of my brilliant adopted city."
The medical school is consistently rated as one of the top performing in the UK and this phase of the project will see an extension built on the north side of the Ninewells building and refurbishment of library and teaching space.
The extension will front on to the public footpath between the main Ninewells entrance and the multi-storey car park.
"This is a major project which will provide us with first class facilities to match the quality of our teaching, which is consistently rated very highly," said Professor John Connell, vice-principal of the university and head of the College of Medicine, Dentistry and Nursing.
"We are delighted that this development will allow us to maintain the very highest standards of education, working in close partnership with NHS Tayside and NHS Education for Scotland."
The university has already completed the first stage of a three-phase approach to revamping the medical school.
The first phase included the development of a world-class clinical simulation area, a facility that was opened in November 2011. This work was supported by a major grant from the Dow Trust.
Phase two includes a new-build development on the site at Ninewells which will provide state-of-the-art IT and electronic teaching facilities.
There will also be redevelopment work to upgrade accommodation, allowing the relocation of the Centre for Medical Education right into the heart of the medical school.
The centre delivers education programmes internationally.
Phase three of the project will see a complete upgrade of lecture theatres.
The medical school at Dundee has an international reputation for the quality of its education and is rated among the top UK medical schools.
It is also renowned for research excellence, particularly in the areas of cancer, diabetes, cardiovascular disease, neuroscience and skin diseases.
Funds have already been committed by the university, the NHS in Tayside, NHS Tayside Endowment Funds, NES Education Scotland, the Wolfson Foundation, the Northwood Trust and key local donors such as the Dow, Leng and Mathew trusts.
Further fundraising is required and will be the subject of a major campaign over the next year.
The aim is to have all phases completed by 2014-15.