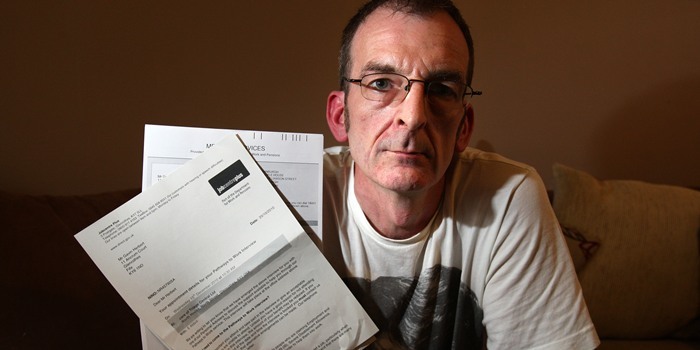 As Citizens Advice Scotland disclosed 70% of its appeals against "fit to work" judgments are successful, Stefan Morkis talked to one man who must constantly prove he is too unwell to work.
Gavin Herbert (41) from Glenrothes had part of his left lung removed in June after being diagnosed with cancer. There is still a tumour in his right lung and the former postman also suffers from emphysema.
His next medical to ensure he is not fit enough to work takes place on Saturday.
Amazingly, the people who refused him Employment and Support Allowance (ESA) are the same medical advisors which told Royal Mail he was no longer fit for his duties.
He said, "It was the same medical advisors for the Department of Work and Pensions (DWP) that said I was unfit for work at Royal Mail, but when I tried to get ESA I was told I was fit for work."
After appealing the DWP's decision with the help of Kirkcaldy Citizens Advice Bureau (CAB) he was finally given ESA.
However, he must continue to attend medical examinations to ensure he is still too ill to work.
He said, "I've got to have another medical this Saturday. When I asked them if there would be a cancer specialist they just told me it wasn't that kind of medical. The surgeon is hopeful they got all the cancer from my left lung but there is still a tumour in my right lung and I have emphysema.'Offensive'"I am angry not at any one person but at the system as a whole. From the start to the finish, they have treated me as if I am lying. I feel that is quite offensive."
Kirkcaldy CAB adviser Irene Martine said, "Half of his left lung was removed in June and after he came out of hospital he was asked to attend work-focused interviews even though he had just had major surgery which will take him months to recover from.
"It seems like the government are telling people not to give these benefits to anyone. If someone with lung cancer doesn't qualify, who does? They said he had no problems even though he had been retired from his job as a postman on medical grounds he just couldn't walk.
"People come in here and they have been given no points in their assessment, but when we go in with them at the appeal, I would say 90% of appeals are then successful."
A spokeswoman for the DWP said, "It cannot be right to leave people trapped on benefits, that's why we will assess everyone on incapacity benefit to see whether with the right help and support they could eventually get back to work.
"We know there have been issues with the assessment which is why employment minister Chris Grayling made immediate changes so it recognised the problems faced by people undergoing chemotherapy.
"He also asked Professor Malcolm Harrington to conduct a thorough independent review, involving a number of charities representing disabled people, to iron out any issues and recommend any changes. We look forward to receiving that review and will act upon it."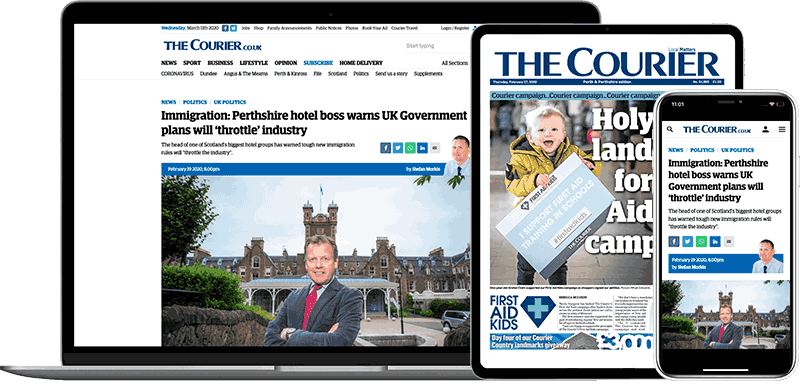 Help support quality local journalism … become a digital subscriber to The Courier
For as little as £5.99 a month you can access all of our content, including Premium articles.
Subscribe