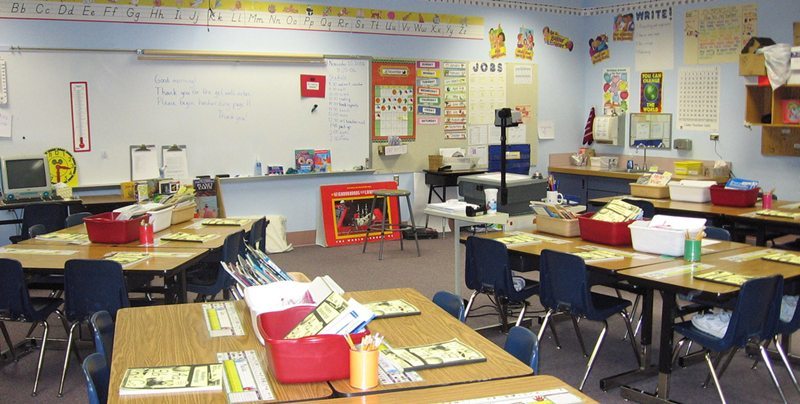 All primary one classes in Scotland have been capped at a maximum of 25 pupils as part of Scottish Government attempts to drive down class sizes.
Education secretary Michael Russell said Wednesday's move was an "important stepping stone" towards the goal of making all P1 to P3 classes consist of only 18 children or fewer.
The reduction from the current level of 30, which will come into effect for next year's intake of pupils, is designed to stop court challenges from parents trying to secure a place for their children in popular schools.
"Smaller class sizes and the increased teacher contact time they bring can make a real difference to the quality of pupils' education," said Mr Russell.
"That's why I am absolutely committed to doing what we can, even in these difficult financial circumstances, to work with councils to deliver further progress on class sizes."
He said councils had asked for the new legal limit to put them on a "more sound footing" when considering placing requests from parents.
"Councils supported these regulations unanimously during our consultation and parliament has now given its backing, putting in place across Scotland a legal maximum of 25 pupils in P1," he added."
Councils trying to impose a cap of 25 have lost legal challenges from parents whose children were turned down for a place.
Mr Russell said this had resulted in a large increase in placing requests and made reducing class sizes more difficult.Conservative oppositionHowever, the Conservatives opposed the move. The party's education spokeswoman, Liz Smith, said, "Reducing the cap from 30 to 25 is, I think, likely to fly in the face of extended parental choice and in some cases hindering the ability of some parents to find primary one places in the best schools.
However, a Conservative motion to reject the plan was voted down 7-1 by the committee due to the support of Labour and the Lib Dems.
"I don't think we want a situation where parents and councils are set against one another and have to battle it out in the courts," said Labour's Ken McIntosh.
"What we need is as much certainty and as much clarity as possible."
Liberal Democrat Margaret Smith, added, "If the bottom line is would I rather have an average teacher teaching a class of 30 or 25, then I think the class of 25 is likely to deliver more teacher-pupil contact and benefits educationally."
A spokesperson for Angus Council said, "Although Angus Council made comments in June this year which did not support the Scottish Government's proposal on class sizes, we will ensure that the regulations are implemented.
"Careful consideration is given to setting up all classes in schools to best meet the needs of pupils. While the pupil-teacher ratio is important, it is also important to consider the valuable contribution made by others, including early intervention assistants and primary school assistants.
"Angus Council has excellent pupil-teacher and pupil-adult ratios," added the spokesperson.
"Schools are increasingly using more creative ways to improve learning and teaching, including collaboration of colleagues, for example, team teaching, where two or more teachers might work with a group of 36 P1 pupils, to provide the most appropriate educational experience for pupils.
"Furthermore, we are confident of meeting the target of 20% of P1-P3 pupils being in classes of 18 or lower."
Photo used under Creative Commons licence courtesy of Flickr user Liz (perspicacious.org)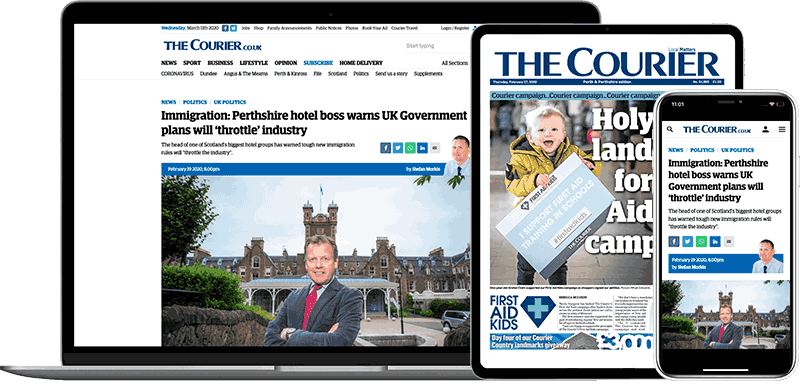 Help support quality local journalism … become a digital subscriber to The Courier
For as little as £5.99 a month you can access all of our content, including Premium articles.
Subscribe