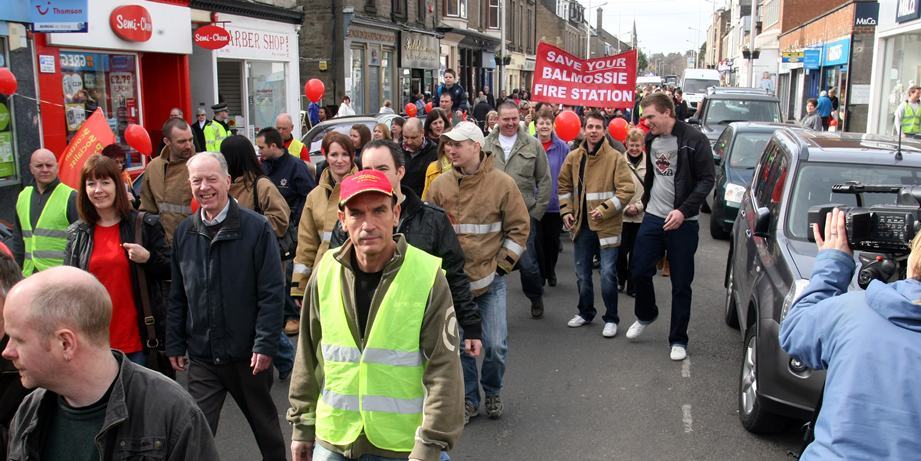 The convener of Tayside Fire and Rescue Board admitted that he feels frontline cuts would be "inevitable" if Scotland's eight fire services were to merge.
Ken Lyall was speaking after Scottish Labour leader Iain Gray announced his plans to create a single, Scotland-wide brigade at his party conference in Oban at the weekendbut Mr Lyall insisted he still had a number of questions about the issue, as fire board conveners had not been kept regularly informed of developments on the matter.
The proposalswhich follow recommendations by chief inspector of fire and rescue authorities Brian Fraserare supported by the current SNP administration, the party of which Mr Lyall is a member.
Mr Lyall told The Courier last week he believed a merger was imminent and, although he stressed he did not feel people in Tayside should be concerned about the matter, he warned it may take some time before any real savings were made.
But the Highland Perthshire councillor, who met community safety minister Fergus Ewing on Friday, along with Scotland's seven other fire board conveners, has now said it would be "naive in the extreme" to suggest frontline cuts could be avoided in any way.
He said, "This is just my personal opinion and not necessarily that of the board but you don't just sack managers, they get pensions and 'handshakes' and obviously that is going to cost money.
"As I've already said, mergers in Wales took around six years to make savings of 5%that's quite a long time and it's not a huge amount.
"A lot of this has been going on behind the scenes for some time now and the conveners haven't really been kept in the loop from the start. But it seems to be pushing ahead now.
"The truth of the matter is that either the SNP or Labour will be in power in May, either in government or coalition, and it looks like this will definitely be going ahead, regardless of what boards or conveners think."
Mr Lyall refused to be drawn on his personal standpoint on the issue but said he felt it would be a case of "balancing the pros and cons."
He said, "What I want to know is, how much will it cost to set up? How many years will we be looking at before it becomes cost effective?"
However, Mr Lyall reiterated his viewpoint that Tayside was already one of the country's most efficient brigades and said he hoped that would mean the area was largely sheltered from any reduction in numbers of firefighters.
The merger proposals are supported by the Fire Brigades Union (FBU), with whom Mr Lyall clashed bitterly following the publication of a consultation that would see full night cover removed at Balmossie fire station on the outskirts of Dundee, a proposal that was eventually rejected by councillors ata board meeting in Perth this year.
But Mr Lyall said he was unsure if the union realised the full implications of the potential changes.
He added, "The FBU seem to think one service might be a good thing. I don't want to open a can of worms here but who knows if they would have got the same result at Balmossie if Scotland had just one brigade?
"The word is that there will be more local democratic accountability with just one force. Will that happen? At the moment, it's difficult to tell."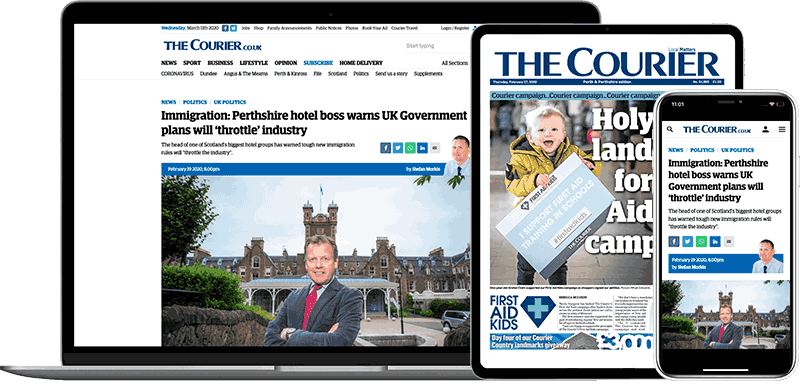 Help support quality local journalism … become a digital subscriber to The Courier
For as little as £5.99 a month you can access all of our content, including Premium articles.
Subscribe