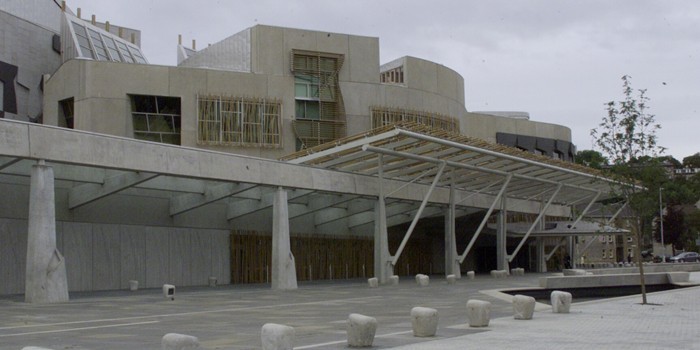 The Scottish Government will outline proposals for the future structure of the police and fire services on Wednesday.
Justice secretary Kenny MacAskill will make a statement to Holyrood setting out alternatives to the eight police forces and fire brigades.
There has been speculation he will back a single police force for Scotland, but The Courier understands he will instead unveil several options for further discussion.
These are likely to include mergers of several forces and the single force option. There will also be proposals for the fire service.
The SNP administration has already said the current set-up is unsustainable in the face of the heavy cuts to public spending being ushered in by the Westminster government
Labour has gone further, and insisted Scotland should be policed by a single force.
Leader Iain Gray said, "Labour committed to a single police force months ago and it is time the SNP stopped playing catch up and backed the plan.
"The SNP were originally against a single police force but were rattled by Labour setting the agenda on public service reform."
He added, "Then they argued for four different police forces before switching to three, but now they are finally coming round to our argument."
However, SNP MSP Stewart Maxwell, a member of Holyrood's justice committee, claimed Labour were divided on the issue.
"Our priority is a police service that can do its job with the focus on police on the street and that is what the SNP will continue to do at the next election," he said.
"However, Labour's policy is as incoherent as ever."Loss of accountabilityHe added, "Their leader claimed he had bold plans for leading his party on policing but now his party is rebelling against him. Unlike the SNP he is clearly failing to consult and co-operate with others on this issue."
Meanwhile, the Lib Dems and the Tories are opposed to the single force and have expressed concerns that local accountability would be lost.
On Thursday the Conservatives will unveil plans for locally elected police chiefs to strengthen accountability.
Lib Dem justice spokesman Robert Brown said he had yet to hear a "clear reason" in support of the single force plan.
He said, "With the creation of a single police force, there will be no real local accountability for communities.
"Instead, centralised bureaucrats will be given too much say over how local policing decisions are made without being aware of local problems and issues."
He added, "We are concerned that political concerns will outweigh local priorities."
The debate around police force mergers gathered pace in recent months in the face of anticipated cuts of up to 24% over four years.
That figure has since been revised downwards although it is still expected that budgets will face a severe squeeze.
A working group set up to look at how restructuring would work estimated that a single force would save £194 million a year, although this figure was rejected by the Association of Chief Police Officers in Scotland.