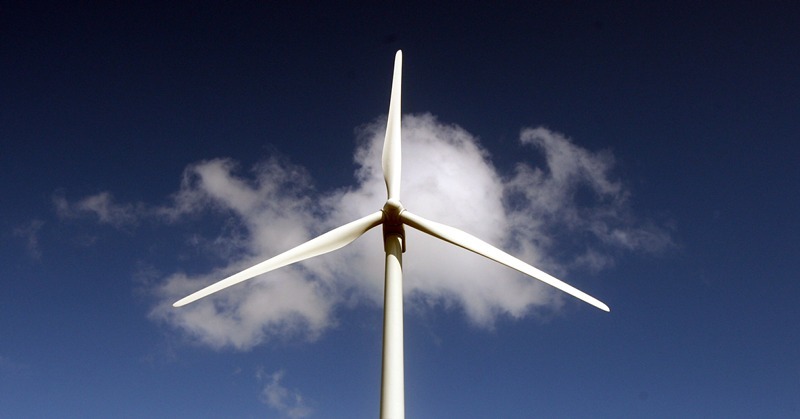 Scotland's key role in developing renewable sources that could power the continent has been acknowledged by the European Commission.
The commission, which is the executive of the European Union responsible for day-to-day decisions, has just published a report praising Scotland's investment in offshore renewable technology.
oth Tayside and Fife hope to capitalise on the predicted renewables energy boom as they are both in a perfect location to service offshore wind turbines in the North Sea.
The EC report also calls for the development of an integrated European grid to make it easier for countries to purchase energy obtained from renewable sources such as wind and wave.
Scotland is already working with nine other countries to create a North Sea grid. This would allow power companies to export any excess energy to the continent for increased profit.
The report, by grid co-ordinator Georg Adamowitsch, states, "The North Sea has different conditions and potentials for the generation of renewable energy.
"Scotland is a fine example of how different offshore technologies (wind parks, wave and tidal technology, onshore potentials, various wind potentials) can be combined to form a coherent approach.
"To be able to use all these elements as part of a European sustainable energy policy, these Scottish renewables have to be connected to an integrated European grid.
According to experts, offshore capacities of up to 68 gigawatts can be installed in the North Sea off Scotland by 2050.
"This can therefore become a key region in the use of offshore potentials. The EU co-ordinator will continue his discussions with the Scottish experts so as to clarify the economic and regulatory aspects required for an integrated European offshore grid."
Scottish Government energy minister Jim Mather said, "Scotland will be at the heart of plans to deliver a North Sea offshore grid to interconnect European electricity networks.
"We are playing a full part in its development, plugging Scotland in to be able to export even greater amounts of clean, green energy, helping cut emissions and ensuring the future security of European energy supplies.
"We are working closely with other countries to develop the grid and I am therefore pleased that our vast offshore resources have today been recognised as being of European significance.
"This report is further evidence that we have used our powers very successfully to create a strong support framework for all renewable energy technologies."
The report also highlights the work of Aberdeen University in developing a DC transmission network using DC/DC trans formers.
The university work involves investigating new technology to support the development of the North Sea Grid and has been awarded European Research Council funding of more than £600,000 to develop design and manage software for the grid.