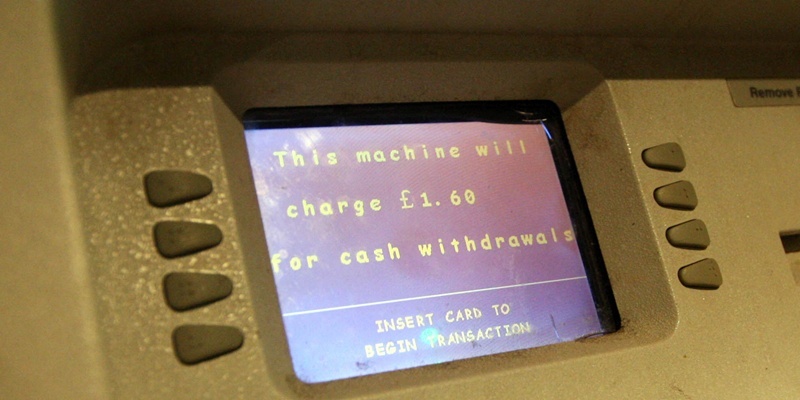 The introduction of free-to-use cash machines could have a massive impact on rural communities and the benefits they draw from tourism, it has been claimed.
Describing fee-charging ATMs as a "tax on tourism", Mid Scotland and Fife MSP Liz Smith has called on the Office of Fair Trading (OFT) to investigate rural banking services.
Ms Smith also believes that communities are, in effect, held to ransom, having no option but to pay to withdraw their own money.
According to recent research by the Nationwide Building Society, people across Britain are paying £140 million to withdraw their money from cash machines more than double than in 2003.
Banks and building societies have not charged customers for withdrawals since 1999, but the number of fee-charging machines operated by companies such as Moneybox has increased over the past decade.
The issue is one of significant concern in rural communities. Surveys of the thousands of tourists who make their way to Highland Perthshire each year have also highlighted the issues they often face in accessing their money.
As a result, Ms Smith said she had now asked the OFT to take a close look at the issue and investigate whether something can be done. She believes that improving the services available to residents and visitors in even the smallest of communities make a huge difference and, in the case of tourism, help towns and villages better make the most of what they have to offer.
The MSP has also written to the relevant UK minister to ask him to highlight the situation.
Miss Smith said: "The provision of banking services and free-to-use cash machines in rural communities is important, not only to provide local residents with access to their cash but also to help support communities and the local economy.
"Many rural communities like Perthshire and Kinross-shire rely on tourism. One area which surveys of tourists have shown in the past is the problem visitors often have in accessing their cash. The lack of free machines in some rural communities is effectively an extra tax on tourism.
"The OFT recently carried out a study of oil supplies to rural communities and I believe it is also important for the OFT to now examine other issues affecting rural communities, such as the access to financial services.
"I would like the Office of Fair Trading to investigate the provision of free-to-use cash machines in rural communities and look at how the number of machines can be increased to help support rural businesses."