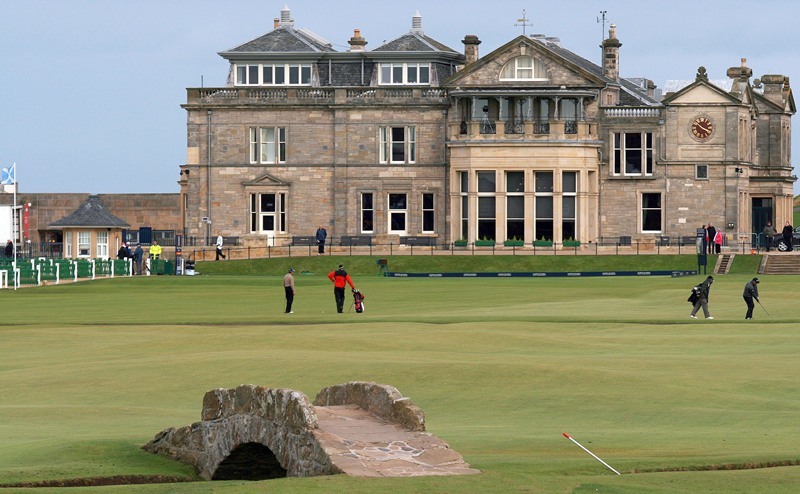 Golf tourism could score £300 million for the Scottish economy by the end of the decade, it has been revealed.
A survey has found that despite the recession, golf tourism has remained relatively resilient, with an industry survey finding nearly 80% of its members quizzed expected to see growth.
The industry is expected to grow by nearly 30% by 2020.
However, it needs to work hard to promote its reputation as the home of golf in the face of growing golf tourism markets overseas.
Research by Golf Tourism Scotland looked at the potential growth and economic impact of the market north of the border.
The study was commissioned by Scottish Enterprise and Highlands and Islands Enterprise with support from VisitScotland and Golf Tourism Scotland.
It was aimed at identifying new opportunities and increasing income and employment across Scotland.
Scottish Enterprise director of tourism Eddie Brogan said, "Golf tourism offers huge possibilities for the Scottish economy and this study gives businesses real ideas of how to maximise this potential.
"But to achieve the predicted growth rate of nearly 30%, public and private sectors need to work closely together to identify and take advantage of the opportunities available.
"Many other countries are developing golf tourism with the aim of raising their market share, and despite Scotland's accolade as the home of golf we need to work hard to secure this position in the global marketplace."'A rich asset'According to the study, the largest increase in visitor numbers is expected from EU countries, including Germany, France and Holland, as well as from emerging markets such as India and China.
The traditional markets of North America and Scandinavia are all also expected to grow, but slightly slower.
UK golfers will continue to be the biggest source of income.
The research also encourages golf businesses to work together on packages to attract visitors.
Online booking systems for hotel, transport and tee times are highlighted as key areas for focus.
The importance of ensuring that the Ryder Cup in 2014 showcases Scottish golf is also stressed.
Other key findings include opportunities to encourage more golf 'staycations' for UK fans, that the 70 most visited courses in Scotland generate 75% of staying visitors' green fees and the new Trump course at Balmedie, opening next year, will generate global interest and opportunities for local businesses.
Tourism minister Jim Mather said, "Scotland is the home of golf, boasting more than 500 courses from world-renowned championship links to hidden gems dotted across breathtaking landscapes and providing a unique selling point that attracts thousands of visitors every year from across the globe.
"As this research identifies, golf tourism is a rich asset, making a valuable contribution to Scotland's economy and carrying huge potential for future growth."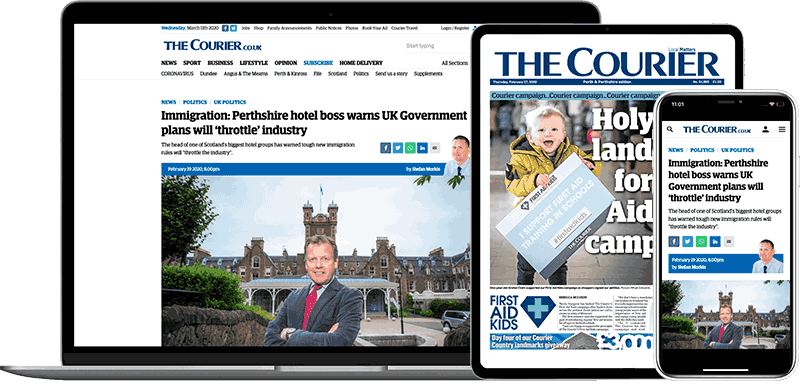 Help support quality local journalism … become a digital subscriber to The Courier
For as little as £5.99 a month you can access all of our content, including Premium articles.
Subscribe