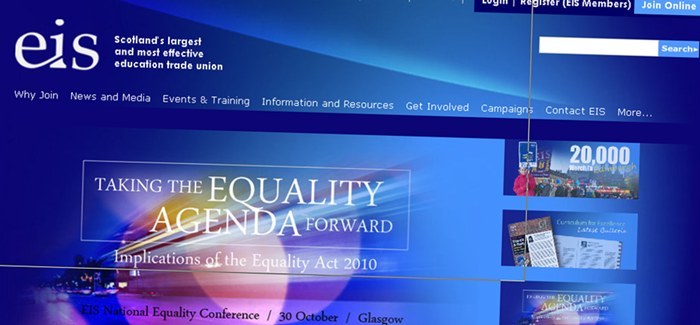 College staff across Scotland have protested cuts they believe will have a "devastating impact" on their jobs, students and the economy.
They stopped short of industrial action, but held public demonstrations at the gates of colleges to seek support for their campaign against the 10.4% reduction in teaching grant for the 2011-12 academic year.
The decrease was imposed by the Scottish Funding Council, which distributes public funds to the further and higher education sectors, as part of the overall cuts in public spending.
Ronnie Smith, general secretary of the Educational Institute of Scotland (EIS) said it was an opportunity to highlight the "damaging effects" it would have on student provision.
He said, "These cuts will damage Scotland's ability to educate and train workers and students and will have a devastating impact on Scotland's ability to generate the skilled workers needed for a successful, dynamic and modern economy.
"In current economic conditions, further education plays a crucial role in providing education and training that allows students to enter, or re-enter, the workplace with the necessary skills to prosper."
Mr Smith added, "The EIS believes that cuts in FE will lead to increasing numbers of young people not getting the training and education that they need. This will lead to an increase in youth unemployment, which is already at alarming levels, and a reduction in social mobility."WorriedHe said the union was also worried that around 1000 lecturers jobs could go across the country and would oppose any compulsory redundancies.
Dundee College said it was scrapping 15 of its courses, including music, media and law and administration, as part of efforts to save £4 million over the next two years.
Staff held a lunchtime protest at the gates of its buildings across the city, supported by the branches of the EIS and the GMB trade union which represents many support staff.
GMB branch secretary Charlie Robertson said, "Along with other colleges across Scotland, Dundee College has had its budget slashed. This means the threat of mass staff redundancies and cuts to courses, reducing the quality and quantity of the services on offer to the local community."
EIS counterpart Doug Reilly said, "It is widely acknowledged that every pound invested in further education provides a dividend of three pounds to the economy, so to impose these cuts now is nothing short of folly."
Staff wishing to apply for voluntary redundancy have until mid-March to do so.
The college has said it has not set a specific target for the number of posts to go, but both unions are concerned that there may be potential for compulsory redundancies at some point.
While protests were held at other colleges yesterday, students at Perth College UHI decided to put their efforts into a forthcoming event in Edinburgh.
A spokesman for students said they would be participating in the Reclaim Your Voice event on March 22 when they will be calling for no fees to be introduced in Scotland, protection of graduate numbers and college places and improved student support.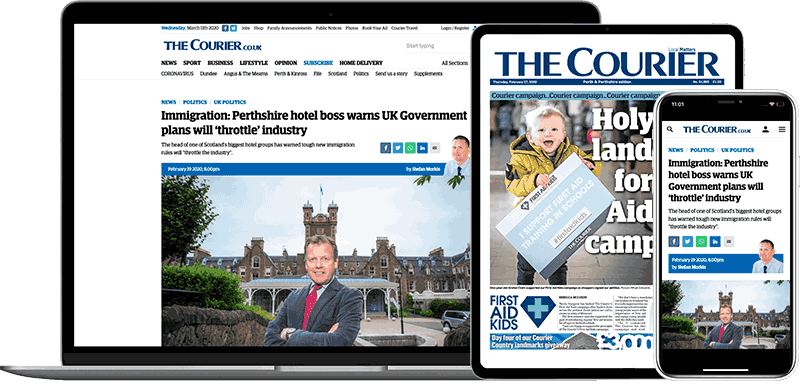 Help support quality local journalism … become a digital subscriber to The Courier
For as little as £5.99 a month you can access all of our content, including Premium articles.
Subscribe