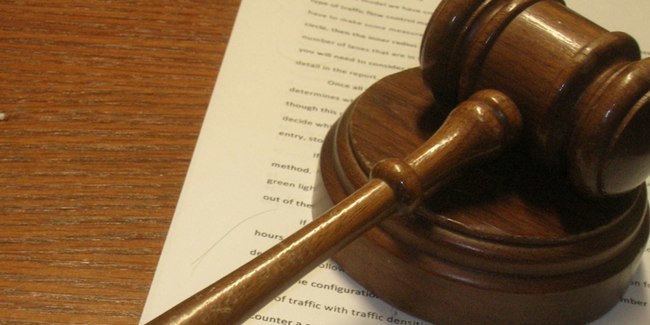 The Scottish Government is to rush through emergency legislation after a landmark ruling said the current detention laws violate human rights.
The UK Supreme Court found on Tuesday that the Scottish system allowing suspects to be held for six hours without access to a lawyer was incompatible with the European Convention on Human Rights (ECHR).
The decision, which opens the door for more than 3000 criminals to appeal their sentence, will force a "sea change" in the Scottish legal system and have a major impact on public finances.
It prompted immediate action by justice secretary Kenny MacAskill, who introduced emergency legislation to bring the law into line with the ECHR. It will pass through all three stages at Holyrood today and is expected to receive Royal Assent as early as Friday.
The effect of the ruling was felt immediately at Dundee Sheriff Court, with a case being effectively dropped by the Crown.
David Gore (48), of Tankerville Cottages, Easthaven, had faced a charge of theft from Top Class Carpets, Bellfield Street, Dundee, on May 1.
His lawyer Nick Wheelan had lodged a devolution minute asking the court to find that in the circumstances of the police interview with Gore he could not receive a fair trial. The matter was due to be debated on Tuesday but when the case called before Sheriff Duff Mr Wheelan withdrew the minute and, in light of the Supreme Court ruling, Gore's not guilty plea was accepted on behalf of the Crown.
Earlier Mr MacAskill had outlined the Scottish Government's position regarding the Supreme Court ruling, saying, "It is a decision we did not seek but it is one to which we must respond."
"The decision overturns decades of criminal procedure in Scotland, a proud, distinctive, justice system, developed over centuries and predicated on fairness with many rigorous protections for accused persons. It is rightly admired by other jurisdictions. This issue is about legal advice at one step in the investigatory process.
"We are concerned that the current devolution arrangements have created an anomaly that seems to put Scottish law at a disadvantage in comparison to elsewhere in the UK."Immediate representationThe new legislation will ensure immediate access to legal representation for suspects and see the period which they can be detained rise from six to 12 hours, with the possibility of an extension to 24 hours on the request of police.
It will also see the legal aid bill increase by between as much as £1 million and £4 million, according to the government.
The ruling was prompted by the test case of Peter Cadder, who was convicted last year at Glasgow Sheriff Court of two assaults and breach of the peace on interview evidence.
The Supreme Court judges said it was "remarkable" that suspects were being interviewed by the police without legal representation.
Conservative spokesman on justice John Lamont said the judgment meant there was now a "probability" of a "flood of appeals."
"All right-minded people will be angry and disturbed that a freely-given confession by someone of sound mind, taped and witnessed, can no longer be used as evidence in a court of law," he said.
Labour justice spokesman Richard Baker said it had "serious consequences" for the Scottish legal system.
He said, "So far the SNP has been content to wait for the decision of the court but it's essential that Kenny MacAskill ensures that robust contingency plans are actually fit for purpose."
However, the Liberal Democrats voiced concerns about the proposed emergency legislation.
"There will be no detailed consideration of these important changes by the justice committee and negligible chance for public input," justice spokesman Robert Brown said. "We have reluctantly agreed to the process but we will be pursuing amendments to tighten up the procedures.
"Whilst the law needs to be changed to accommodate the judgment I have concerns about the proposal to extend the period of detention from six hours to 24 hours, effectively at the discretion of the police."
Bill McVicar, convener of the Law Society of Scotland's criminal law committee, echoed these fears.
"There appears to be little justification for the proposal to double, and in some cases quadruple, the length of time a suspect can be detained without charge," he said. "There are also serious concerns that facilities to hold suspects for such an extended period of time simply do not exist."
The Supreme Court said the decision was not retrospective-meaning that completed cases were not affected-but the Scottish Criminal Cases Review Commission can refer cases to the High Court, which can then decide if they should proceed.
A total of 3471 cases affected by the decision have already been identified by the government.
Mr MacAskill has also announced that Lord Carloway, a senior High Court judge, will carry out a review of Scottish criminal law and practice in the aftermath of Tuesday's decision.
Image used under Creative Commons licence courtesy of Flickr user steakpinball.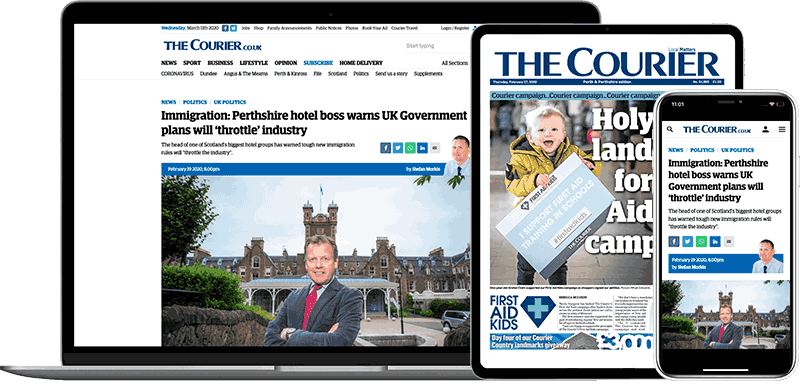 Help support quality local journalism … become a digital subscriber to The Courier
For as little as £5.99 a month you can access all of our content, including Premium articles.
Subscribe