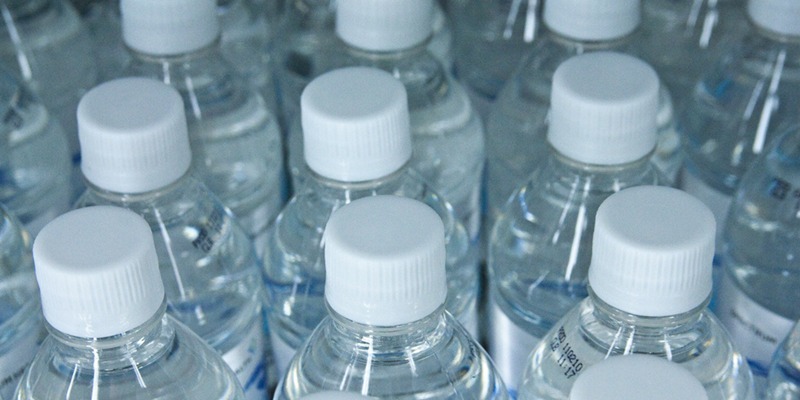 The Scottish Government has been called to the rescue after Northern Ireland's water problems were described as a "public health emergency."
Water from bottling plants in Forfar and Banff were loaded on to the ferry to Larne after First Minister Alex Salmond agreed to provide around 160,000 litres of bottled water to the crisis-hit province.
Tens of thousands of homes and businesses across Northern Ireland were still without supplies on Wednesday as engineers struggled to plug burst pipes.
Some families have not had fresh running water for 11 days.
The situation has become so grave that one GP said public health was being threatened.
"This is really now a public health emergency," said Dr Peter Maguire, from Newry.
"Northern Ireland Water has been shambolic in their response."
He added, "People with young families have not been able to flush toilets and wash themselves, never mind get access to drinking water.
"It's just not good enough. What's happening is not acceptable."
Scottish transport and infrastructure minister Keith Brown said Scotland was only too happy to help.
He said, "We are pleased to have been able to offer supplies of bottled water to colleagues in Northern Ireland and that the Northern Ireland Assembly has accepted this offer of support.
"Scotland understands only too well the impact of severe winter weather on households and infrastructure."Scots not affectedScottish Water customer service delivery director Peter Farrer stressed the assistance to Northern Ireland would not affect the company's service to its Scottish customers.
He said, "We understand completely that homes and businesses in Scotland are without water because of leaking or burst pipes, however this helping hand to our neighbours will not affect our service to our customers in Scotland.
"We are confident Scottish Water customers will appreciate the Northern Ireland situation is truly exceptional and it is right any assistance available is offered."
Northern Ireland First Minister Peter Robinson and his deputy Martin McGuinness are due to chair a special meeting of the Stormont executive in Belfast on Thursday.
Northern Ireland Water, the company at the centre of the crisis, has been heavily criticised for its response to the problems, which has left many homes without water since before Christmas.
A statement by Mr Robinson and Mr McGuinness issued on Wednesday said the response had been "clearly inadequate."
It added, "Clearly we must ensure the vulnerable and those most at risk are protected. All district councils have invoked their emergency arrangements, ensuring their leisure centres are available to provide the public with showering facilities.
"They are also working with NI Water to identify suitable sites for water bowsers and water distribution.
"It is also important that we ensure that schools and business which are currently closed for the holidays are ready to open next week."Jobs at riskIt is expected to be several days before all the repair work to burst pipes is finished and the system gets back to normal.
Supplies are being rotated, but up to 36,000 customers were being affected at any one time on Wednesday.
Civil servants have been drafted in to call centres to support staff answering queries from the public. As many as 6000 calls a day are being made six times the average.
NIW chief executive Laurence McKenzie and Conor Murphy, the minister in charge, find their jobs under threat.
Glynn Roberts, chief executive of the Northern Ireland Independent Retail Trade Association, said, "How come other parts of the UK went through similar weather conditions, but haven't suffered the drought we have?
"Heads should roll because of the disastrous response."
Northern Ireland Assembly SDLP member John Dallat said, "The company is now effectively being run by people who have no experience of water utilities. No-one should be in any doubt that this crisis didn't begin with the first snowflake.
"NIW has been in crisis for a very long time so it should come as no surprise there was no contingency plan and a total breakdown in how to manage the situation."
Mr Murphy admitted serious failures in the public information process and said, "I can understand the frustration and anger, and lessons need to be learned."
Outside Londonderry and Belfast, one of the areas hardest hit, almost 80 other towns and villages in all six counties have had supplies disrupted because of unprecedented demand following the thaw after one of the coldest periods in living memory.
Some reservoirs are empty and others are very low.
Unreported leaks in private and commercial properties that have been vacant over Christmas including student accommodation, holiday homes and farm outhouses have been blamed for draining much of the water.
Photo used under a Creative Commons licence courtesy of Flickr user stevendepolo.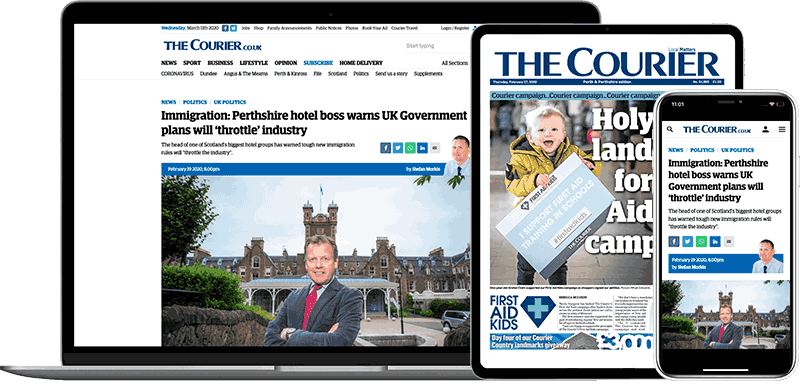 Help support quality local journalism … become a digital subscriber to The Courier
For as little as £5.99 a month you can access all of our content, including Premium articles.
Subscribe