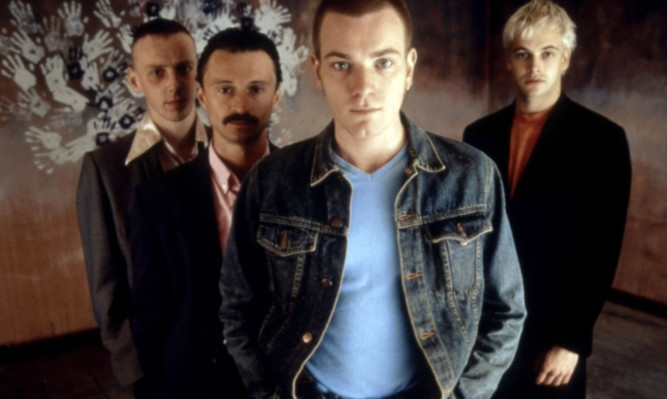 Crieff-born star Ewan McGregor has opened the door to filming a sequel to Trainspotting, the film that made him a star.
The 1996 film, based on Irvine Welsh's novel of the same name, was named the best Scottish movie of all time in a 2004 poll.
Now, nearly 20 years after its release, McGregor has said he is willing to reunite with co-stars Jonny Lee Miller and Robert Carlyle for a new movie inspired by Welsh's sequel to Trainspotting, Porno.
But can the magic of Trainspotting be recaptured after so long or would a lacklustre sequel take the shine of the original? Here are 10 long-awaited sequels that prove how difficult it is to recapture lightning in a bottle:
https://www.youtube.com/embed/WWbiQAr8miI?rel=01: The Two JakesRoman Polanski's Chinatown is a classic film noir made in 1974 and one of the best movies of all time. Jack Nicholson loved playing private detective JJ Gittes so much that when the character returned in 1990's The Two Jakes, he took over directorial duties himself. Sadly, the sequel is a less than thrilling meander through post-second world war Los Angeles that suffers all the more when compared to the original.
https://www.youtube.com/embed/92pefNQxUrI?rel=02: The Blues Brothers 2000The Blues Brothers is a cult classic, featuring iconic characters created by John Belushi and Dan Aykroyd and a host of stellar musical performances from the likes of John Lee Hooker and Aretha Franklin. By the time the sequel rolled around 18 years later, Belushi was long dead – replaced in the cast by John Goodman – and the film offered fans nothing more than a tired retread of the original.
https://www.youtube.com/embed/z8h3LVb8cl8?rel=03: The Godfather IIIThe Godfather II is, along with Aliens, always cited as proof sequels can live up to, if not exceed,the original. Part III is reversion to the mean, a clunking and wholly unnecessary return visit to the Corleone family, 16 years after we last saw them. It is most (in)famous for director Francis Ford Coppola's ill-advised decision to cast his daughter Sofia, now an acclaimed director but then a terrible actor, when Winona Ryder dropped out. Not entirely horrible, just unnecessary.
https://www.youtube.com/embed/L9szn1QQfas?rel=04: Tron: LegacyThe original Tron was a giddy 1982 computer fantasy whose retro charm ensured it retained its appeal long after its vision of the future was surpassed by reality. When the sequel arrived 28 years later it was as bright, shiny and memorable as a screen saver.
https://www.youtube.com/embed/I6hOlI9cg4o?rel=05: The Phantom MenaceOne Ewan McGregor should bear in mind when considering Porno. Sixteen years after Return of the Jedi, George Lucas returned to the Star Wars universe for this prequel. Whereas the originally trilogy was packed with memorable characters, this gave us Jar-Jar Binks.
https://www.youtube.com/embed/gQT5k8qsI34?rel=06: Indiana Jones and the Kingdom of the Crystal SkullGeorge Lucas' second dishonourable mention on this list. The original Indiana Jones films are great adventure films made with enough wit and fun to help audiences suspend their disbelief. Nineteen years on, this sequel opened with Indiana Jones surviving a nuclear explosion by hiding in a fridge and then introduced Shia LaBeouf as his long-lost son. It is not fondly remembered.
https://www.youtube.com/embed/Zlq33dZYNQA?rel=07: The Lost Boys 2Teenage vampire movie The Lost Boys all mullets, motorbikes and soft rock, is perhaps the most 80s thing ever. That few people are aware a direct-to-DVD sequel starring Corey Feldman made 21 years later even exists is undoubtedly a good thing.
https://www.youtube.com/embed/QhNFW1AXLOg?rel=08: Basic Instinct 2The first Basic Instinct was worldwide smash that made Sharon Stone a household name. The sequel arrived to deserved indifference 16 years later and featured ex-footballer Stan Collymore.
https://www.youtube.com/embed/r1YjwFty7-I?rel=09: Wall Street: Money Never SleepsOliver Stone returned to Wall Street in 2010, 23 years after the original. Despite being made in the aftermath of the 2008 financial crash, this was a sequel nobody wanted and that nobody can remember.
https://www.youtube.com/embed/JO4uRImwNgE?rel=010: 2010Released 16 years after Stanley Kubrick's groundbreaking 2001: A Space Odyssey was launched on an unsuspecting world in 1968, 2010 isn't bad on its own terms it just can't escape the monolithic shadow of its predecessor.