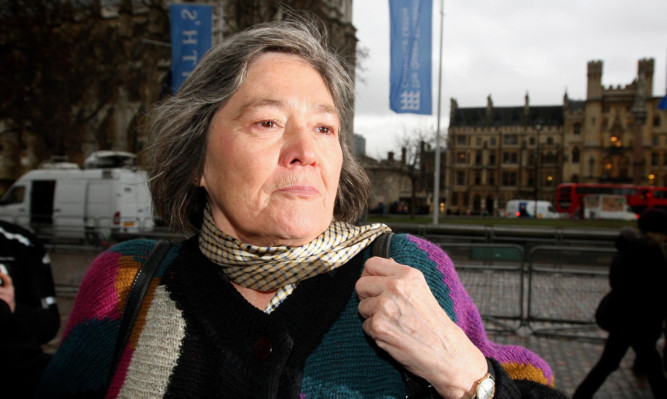 The long-awaited Chilcot report into the Iraq War is not being held up by the so-called "Maxwellisation" process which seeks responses from those who face criticism, Labour former international development secretary Clare Short has said.
Ms Short said all of those criticised had to reply to the inquiry within a deadline of a few weeks which passed "a long time ago", and claimed author Sir John Chilcot was probably having to redraft the report as the current version is "very poor".
The inquiry has drawn sharp criticism in recent weeks with families of soldiers killed in Iraq threatening legal action and Prime Minister David Cameron expressing frustration over the delay to publication.
Much of the anger has been focused on the Maxwellisation process but Ms Short said that was not the reason it is being held up.
She also revealed that the report is set to criticise ministers across government up to and after the 2003 invasion as well as civil servants.
Ms Short told BBC Radio 4's World at One programme: "It's not just politicians, the criticism seems to go right across Whitehall, senior permanent secretaries, the top of the civil service, everybody.
"I see it and think this means everyone's to blame, no one is to blame, we won't get a proper diagnosis and it won't be helpful in finding out what went wrong with our system.
"Any individual that's criticised only sees a part of the report and then gets a chance to comment on that part.
"That's the Maxwellisation (process) and there's a time limit for everyone to comment, so the suggestion that Maxwellisation is causing all the delay, I don't think is true.
"I think what might be true is that the draft is very poor and it's as big as War and Peace I understand, lots of people have made serious responses and they are probably having to redraft.
"But I think the hope of it being a good piece of work that Britain learns what went wrong and we don't do it again looks very, very poor to me."
Ms Short claimed that Sir John and the inquiry panel were probably redraftingthe report because it contains errors in the first draft, including in relationto her role as international development secretary from 1997 until just afterthe invasion of Iraq in 2003.
She said: "Dfid is included in the criticism whereas in fact the department I think behaved superbly in preventing a humanitarian disaster, which there nearly was immediately after the invasion.
"So the question becomes plans for reconstruction and on that they are trying to criticise the department and officials and that includes me.
"(They) don't seem to understand that you can't reconstruct without having a UN resolution because you are an occupying power and you are not allowed to change anything, they don't seem to understand that constraint.
"Or the fact that the allocation of responsibility for reconstruction wasn't given to Dfid by the prime minister, so that's the contentious area."