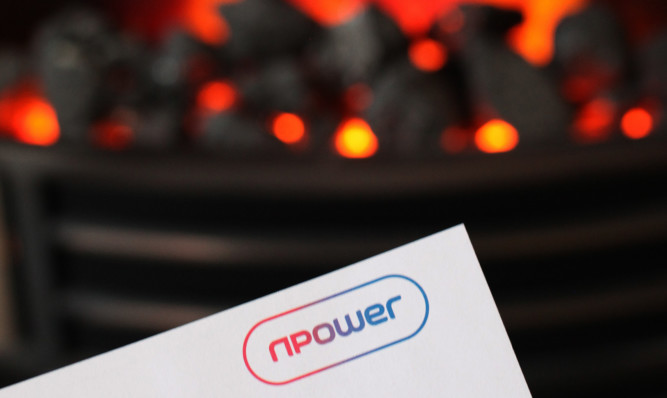 Energy giant npower is being fined £26 million by regulator Ofgem over failures in its billing and handling of complaints.
The money will be split between some of the worst affected customers and charity, Ofgem said.
More than 500,000 customers were affected by npower's billing problems between September 2013 and December 2014.
The energy firm has also been set new targets to improve its billing and complaints procedures, which have been blighted by problems.
If npower fails to meet the targets it will be banned from "proactive domestic sales activity" and advertising until they are met.
Ofgem said many of npower's problems arose after the firm introduced a new IT system in 2011.
Between September 2013 and December 2014, npower issued more than 500,000 late bills.
Some customers also received inaccurate bills with little or no detail on how these were calculated, the regulator said.
During the same period, more than two million customer complaints were made to the energy giant, mainly about late or inaccurate bills.
But Ofgem said npower "often failed to resolve these issues promptly, pursued debts which were in dispute and failed to keep its own commitments to customers on billing".
The regulator added: "This caused significant distress and worry for many."
npower also failed to deal with complaints effectively because of failures with its IT system, the regulator said.
The firm recorded complaints incorrectly, failed to refer all customers to its complaints handling procedures, and in some cases did not tell them they could take their problem to the Energy Ombudsman if unresolved after eight weeks.
Dermot Nolan, Ofgem's chief executive, said: "power failed its customers.
"Not only have its billing and complaint handling procedures been chaotic, it treated many of its customers poorly, which is completely unacceptable.
"npower's management failed to act quickly enough to protect its customers when things went wrong with changes to its IT system.
"It's important that all suppliers ensure they follow the principles of treating customers fairly at all times.
"The payment of £26 million sends a strong message to the industry that we expect them to act quickly and effectively to ensure a good customer experience."
npower's long-running IT problems have seen it lose 200,000 customers this year and make a £48 million loss in the first nine months of the year.