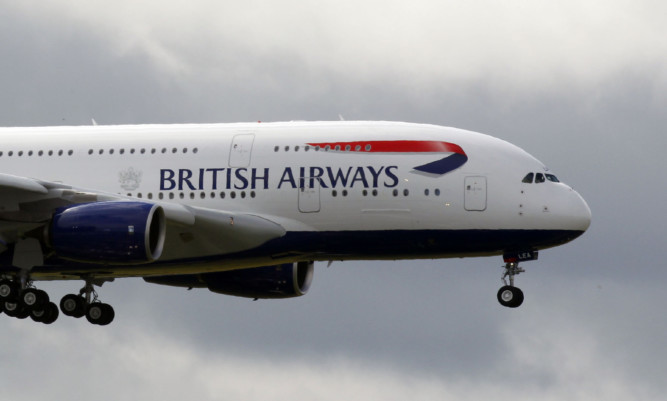 British Airways and easyJet have announced they will not use Sharm el-Sheikh airport until at least the new year, disrupting thousands of holidaymakers' Christmas plans.
And Thomson Airways has said it will not use the Egyptian destination up to and including December 9, amid security concerns following the terrorist bombing of a Russian airliner.
Around 5,000 passengers were booked on easyJet flights to the Red Sea resort.
It has announced it will not fly in or out until January 6.
Meanwhile, BA said its flights to Sharm will be suspended until January 14. It is keeping flights after that under review.
Flights between the UK and the Egyptian resort were suspended earlier this month and the Foreign Office has warned against all but essential travel to the airport.
EasyJet's decision to announce the extended cancellation was taken following talks with the Department for Transport (DfT).
The airline apologised for the inconvenience but "the situation is beyond our control and passenger safety will always be our number one priority".
A spokeswoman said: "To help provide some certainty for passengers over the Christmas period, easyJet will be cancelling all flights to and from Sharm el-Sheikh until January 6, 2016 and offering our passengers the choice of a full refund, a flight voucher or a flight to another destination within the easyJet network such as the Canary Islands."
A BA spokesman said: "The safety and security of our customers will continue to be our top priorities in any decisions we may make."
BA said customers can get a refund or use the value of the ticket or holiday towards an alternative break.
The Association of British Travel Agents (ABTA) said the decision whether to use Sharm airport was not made by operators, but by the UK authorities, and flights will only start again when they are satisfied security is strong enough.
ABTA spokesman Sean Tipton said: "The airlines are setting dates to give people a bit of certainty on where they stand.
"The decision is not theirs about when the airport will be available again to use and there will be a degree of inconsistency in their policies because it is a value judgment."
The Government suspended flights to Sharm on November 4 after an Airbus 321 operated by Russian airline Metrojet crashed, killing 224 people.
Islamic State (IS) jihadis have claimed responsibility for the bombing of the passenger jet.
Britons at the resort were brought home in a series of flights amid heightened security measures which ended on November 17 and since then UK airlines have not operated routes from Sharm to the UK.