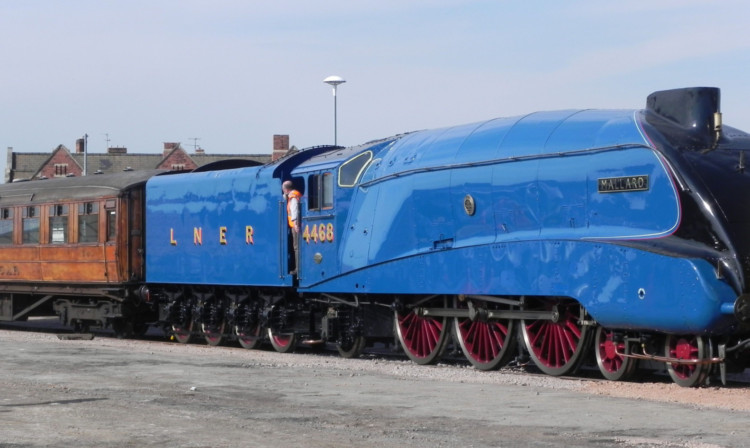 Trainspotters were given a rare treat as the Mallard steam locomotive was hauled from its usual home to return to the scene of its record-breaking run 75 years ago.
The engine left York, where it is housed at the National Railway Museum, to travel to Grantham to celebrate its world speed record set on July 3 1938.
Mallard hit a top speed of 126mph (203kph) at Stoke Bank, on the East Coast main line just outside Grantham, 75 years ago.
The record still stands, but the engine is still fighting for its name on the record with a rival German machine of the Third Reich.
The German class 05 streamliner set the world steam record in 1936 but that was beaten two years later by Mallard but some claim the German record should still stand.
Mallard was hauled from York to Grantham ahead of the two-day Story of Speed festival.
It will be joined by other historic exhibits when visitors will get a close-up view of the engine as well as a chance to see a Deltic locomotive Mallard's high-speed diesel successor.