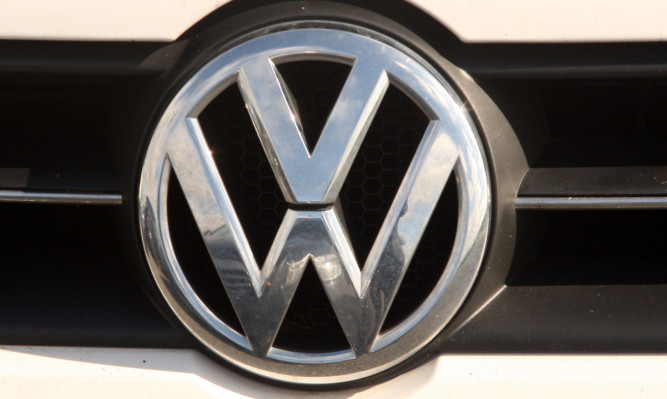 Volkswagen has admitted that 11 million vehicles worldwide are fitted with software to cheat emissions tests.
The German car maker is facing deepening scrutiny after tests by US regulators forced it to admit cheating on the tests for nearly 500,000 vehicles, and authorities across the world launched further probes.
The firm has taken a 6.5 billion euros (£4.7 billion) profit hit to deal with the growing scandal.
Volkswagen admitted the outcome of the investigations could add to the hit to its profits.
In the UK, campaign group Transport & Environment claimed the technology used in VW's cars was also used by other manufacturers meaning millions of vehicles in the UK might have to be recalled.
An estimated 29,000 deaths each year in Britain are caused by long-term exposure to air pollution.
VW said it was "working at full speed to clarify irregularities concerning a particular software used in diesel engines".
VW said it had found "discrepancies… involving some 11 million vehicles worldwide".
It comes after the Environmental Protection Agency (EPA) in the US said cars had been fitted with sophisticated software algorithms which detect when they are undergoing official emissions testing and turn on full emissions controls.
This is a type of software known as a "defeat device". Once on the road, the cars produced nitrogen oxide pollutants at up to 40 times the legal standard.
Volkswagen said discrepancies related to type EA 189 engines.
It said: "A noticeable deviation between bench test results and actual road use was established solely for this type of engine."
The company said it was "working intensely to eliminate these deviations through technical measures" with German and other authorities.
It added: "To cover the necessary service measures and other efforts to win back the trust of our customers, Volkswagen plans to set aside a provision of some 6.5 billion euros recognised in the profit and loss statement in the third quarter."
The Society of Motor Manufacturers and Traders (SMMT) insisted there was no evidence that manufacturers in the UK attempt to mislead emission testers.
Chief executive Mike Hawes, said: "The EU operates a fundamentally different system to the US – with all European tests performed in strict conditions as required by EU law and witnessed by a government-appointed independent approval agency."
VW boss Martin Winterkorn has said he is "deeply sorry" over the scandal.