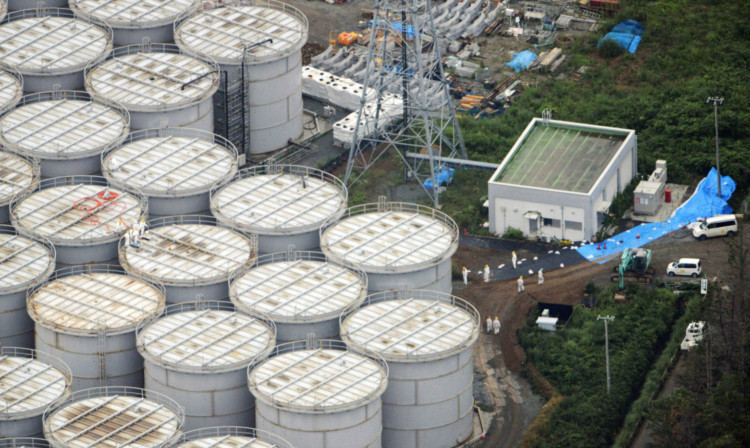 Japan will fund some of the costly, long-term projects to control the growing leaks of contaminated water at the crippled Fukushima nuclear plant.
Public funding is part of several measures the government has adopted.
Most were already announced but they are widely seen as a safety appeal before the International Olympic Committee votes on which city will host the 2020 Olympics, of which Tokyo is a front-runner.
The operator of the Fukishima Dai-ichi plant says hundreds of tons of radioactive underground water have been leaking into the sea daily since early in the crisis, caused by the 2011 earthquake and tsunami.
Several leaks from storage tanks in recent weeks have added to concerns the plant is unable to manage the radioactive water.
More than 300 tanks there are of a similar type. About 1,000 tanks hold 330,000 tons of contaminated water at the plant and the amount grows by 400 tons daily.
The investigation into the tanks has revealed sloppy record keeping and tank management by Tepco, which has increased patrol staff and detection measures.
Japan's top nuclear regulator raised safety concerns about the hastily-built storage tanks and their foundations after signs of new leaks.
One was found over the weekend in a connecting pipe and plant operator, Tokyo Electric Power Co (Tepco), said it suspects three storage tanks where elevated radioactivity was detected also have had leaks.
Nuclear Regulation Authority chairman Shunichi Tanaka told a news conference the small leak and possible other leaks have added to concerns about the plant's stability.
They follow a major leak two weeks ago. Tepco reported a loss of 300 tons of highly radioactive water from a steel tank on August 19, saying most of it is believed to have seeped underground but some might have escaped into the sea.