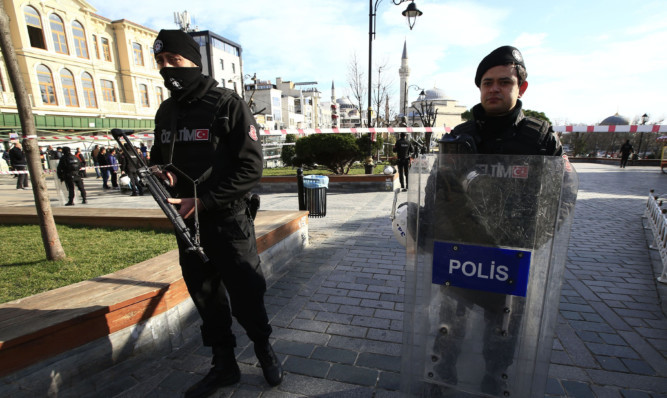 At least 10 people have been killed in an explosion in the historic Sultanahmet district of Istanbul, the city's governor's office has said.
Fifteen other people were injured, according to a statement.
The cause of the explosion is under investigation, but state-run TRT television said it was probably caused by a suicide bomber.
NTV television said the explosion happened near a park which is home to a landmark obelisk.
Several police and medics were sent to the area, which was sealed off by police amid fears of a second explosion.
The Sultanahmet area is Istanbul's main sight-seeing district and includes the Topkapi Palace and Blue Mosque.
Erdem Koroglu, who was working at a nearby office at the time of the explosion, told NTV television he saw several people lying on the ground following the blast.
"It was difficult to say who was alive or dead," Mr Koroglu said. "Buildings rattled from the force of the explosion."
Turkey suffered two major bomb attacks last year.
More than 30 people were killed in an Islamic State suicide attack in the town of Suruc, near the border with Syria, in July.
In October, two suicide bombs outside Ankara's main train station as people gathered for a peace rally killed more than 100 people. The prosecutor's office said that attack was carried out by a local Islamic State cell.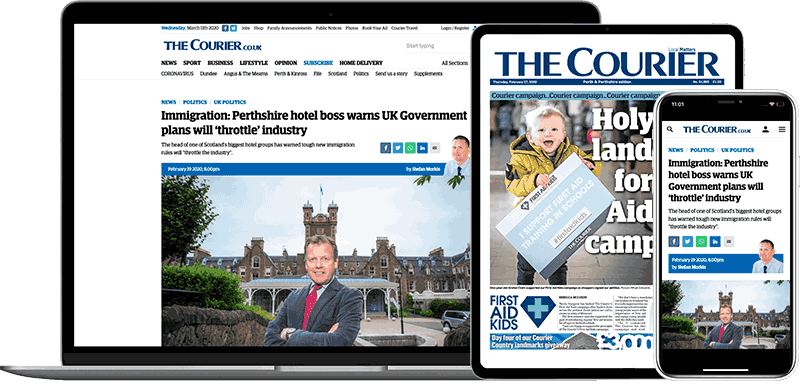 Help support quality local journalism … become a digital subscriber to The Courier
For as little as £5.99 a month you can access all of our content, including Premium articles.
Subscribe