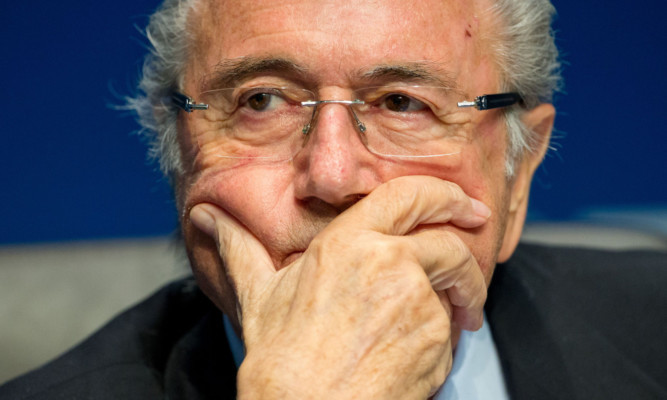 Fifa president Sepp Blatter has come under renewed pressure to resign before Friday's planned leadership election after the darkest day in its scandal-strewn history ended with a slew of senior officials being arrested on suspicion of corruption.
Football Association chairman Greg Dyke last night insisted Mr Blatter "has to go as Fifa president," while former England striker Gary Lineker said "enough is enough" and called on the presidential elections to be postponed.
The comments came as US investigators blew the lid on "rampant, systemic, and deep-rooted" corruption inside Fifa.
Mr Dyke told Press Association Sport: "Blatter has put out a statement saying now is the time to start rebuilding the trust in Fifa. There is no way of rebuilding trust in Fifa while Sepp Blatter is still there.
"Sepp Blatter has to go. He either has to go through a resignation, or he has to be out-voted or we have to find a third way.
"I think the time has come where the damage this has done to Fifa is so great that it can't be rebuilt while Blatter is there so Uefa has got to try to force him out."
Match of the Day presenter Lineker told the Daily Mirror: "If any other organisation on the planet was found to be as corrupt as Fifa, then the man at the top would go. But Blatter has his own fiefdom and he seems immune to it."
Football's world governing body was plunged into crisis after a wave of arrests of football officials including two Fifa vice-presidents in Zurich yesterday on bribery, fraud and money laundering charges following an FBI investigation.
The US Department of Justice indictment of 18 people said bribes totalling more than 150million US dollars (£98million) had been paid for television rights, sponsorship deals and World Cup votes.
The crisis led Uefa to call for tomorrow's Fifa presidential election to be postponed and the European body questioned whether its 53 voting associations should even attend the Congress.
In a separate development, the Swiss attorney general also opened criminal proceedings over the awarding of the 2018 and 2022 World Cups, seized documents and electronic data from Fifa's headquarters and will question 10 current Fifa executive committee members who voted on that tournament.
Uefa's statement has intensified the pressure on Mr Blatter, but the world governing body has insisted the election will take place as planned.
The arrests began at 6am as Swiss police swooped on the five-star hotel used by Fifa executives and arrested seven officials including Jeffrey Webb, a Fifa vice-president from the Cayman Islands who holds a British passport.
Another Fifa vice-president, Eugenio Figueredo from Uruguay, was also arrested and Swiss officials said six of the seven are contesting extradition proceedings to the US to answer indictments.
US Attorney General Loretta Lynch said: "The indictment alleges corruption that is rampant, systemic, and deep-rooted both abroad and in the US.
"It spans at least two generations of soccer officials who, as alleged, abused their positions of trust to acquire millions of dollars in bribes and kickbacks."
FBI director James Comey said: "As charged in the indictment, the defendants fostered a culture of corruption and greed that created an uneven playing field for the biggest sport in the world. Undisclosed and illegal payments, kickbacks, and bribes became a way of doing business at Fifa."
The indictments implicate South Africa in paying 10 million US dollars (£6.5 million) to disgraced former Fifa vice-president Jack Warner from Trinidad for votes to host the 2010 World Cup – with the money being channelled through a Fifa bank account authorised by an unnamed high-ranking Fifa official.
It also alleges corruption and bribery extended to the 2011 Fifa presidential election, and to agreements regarding sponsorship of the Brazilian national team by a major US sportswear company.
Nike has sponsored Brazil since 1996 and said it opposes bribery and is co-operating with the authorities.
A warrant was issued for Mr Warner's arrest in Trinidad and he is facing an extradition hearing to the USA. His two sons have pleaded guilty to corruption charges, while Chuck Blazer, who is believed to have provided much of the evidence to the FBI, has admitted 10 charges.
Mr Warner later handed himself into authorities in Trinidad and was released on 2.5 million US dollars (£1.63 million) bail pending an extradition hearing, according to a statement from Trinidad's attorney general.
Uefa said the events were "a disaster for Fifa" and called for a change of leadership. A statement added: "These events show, once again, that corruption is deeply rooted in Fifa's culture.
"The upcoming Fifa Congress risks turning into a farce and therefore the European associations will have to consider carefully if they should even attend this Congress and caution a system, which, if it is not stopped, will ultimately kill football.
"The members of the Uefa executive committee are convinced that there is a strong need for a change to the leadership of this Fifa and strongly believe that the Fifa Congress should be postponed, with new Fifa presidential elections to be organised within the next six months."
However, the Asian Football Confederation later issued a statement opposing any delay in the election.
Fifa reacted by provisionally suspending the 11 football officials among the 18 people indicted.
Mr Blatter issued a statement saying: "This is a difficult time for football, the fans and for Fifa as an organisation. We understand the disappointment that many have expressed and I know the events of today will impact the way in which many people view us.
"As unfortunate as these events are, it should be clear that we welcome the actions and the investigations by the US and Swiss authorities and believe that it will help to reinforce measures that Fifa has already taken to root out any wrongdoing in football."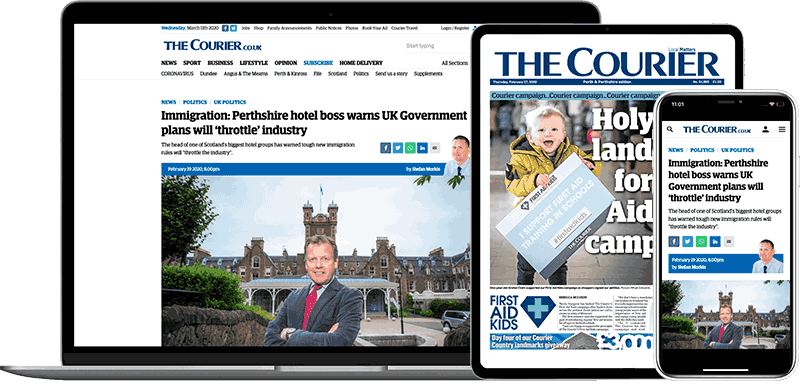 Help support quality local journalism … become a digital subscriber to The Courier
For as little as £5.99 a month you can access all of our content, including Premium articles.
Subscribe