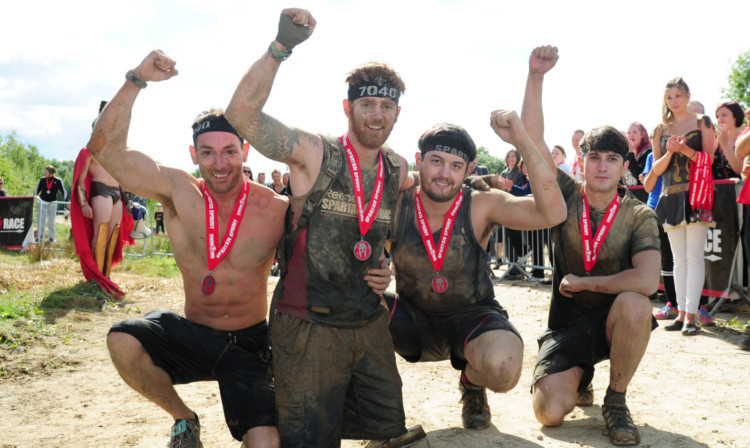 A soldier who lost both his legs in an explosion in Afghanistan made sporting history when he became the first British double amputee to run a gruelling Spartan Race obstacle event.
Lance Bombardier James Simpson, 27, completed the four-mile course and 25 obstacles in just over four hours.
"It could have taken more than 10 hours, it was not the thing I was interested in," he said.
"I just wanted to get to the end. I am exhausted."
He ran in his short prosthetic legs, which he calls "stubbies", tackling obstacles including leaping over flaming logs, scaling 30ft high cargo nets, wading through muddy ditches and tunnel crawls.
His four months of training paid off and thousands of spectators gave him a standing ovation as he crossed the finish line in Ripon, North Yorkshire.
Many able-bodied athletes did not manage to finish the open-country run which involves punishing, surprise obstacles.