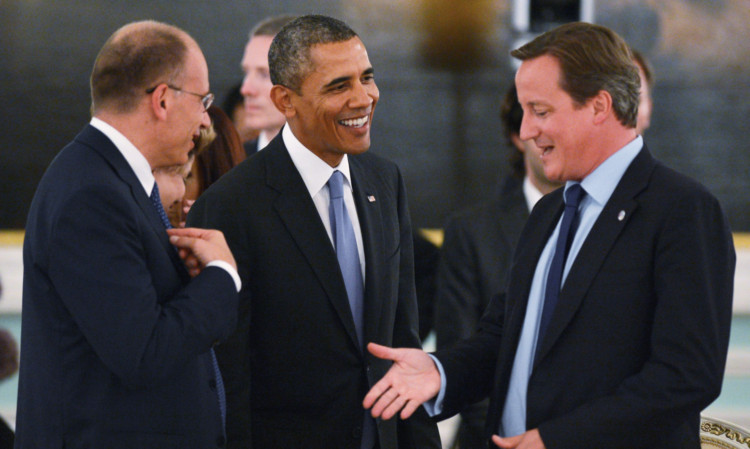 A total of 10 members of the G20 have joined the United States in accusing the Syrian government of carrying out a chemical weapons attack on civilians last month and called for a strong international response.
A joint statement by the 10 countries and the United States stopped short of calling for military action against the regime of Syrian president Bashar Assad, as Barack Obama is advocating.
But the tough language aligned half of the G20 members with the US president, who worked the sidelines of the summit in St Petersburg to build international support for a limited US military response.
The 10 countries were the UK, Australia, Canada, France, Italy, Japan, South Korea, Saudi Arabia, Spain and Turkey.
Earlier Mr Obama said there was a growing recognition among foreign leaders that "the world cannot stand idly by" in the face of chemical weapons use in Syria.
Mr Obama is seeking congressional authority to launch a strike and will address the US nation on Tuesday as he seeks public support.
He said he understood the American public's scepticism about action against Syria, but added that he was confident he could persuade them that the use of chemical weapons requires a military response.
The president said he needed to convince the nation that his plans would be "limited and proportional" and designed to uphold international norms.
Mr Obama told reporters at the end of the G20 summit that he and other leaders had had a "full airing of views on the issue". and that they were unanimous in believing that chemical weapons were used in Syria and that international norms against that use must be maintained.
He said any division comes over how to proceed through the United Nations.
Mr Obama also held a surprise meeting with Russian president Vladimir Putin, a chief opponent of US military action. Mr Putin, a staunch ally of Assad, said this discussion focused on Syria during the 20 to 30 minutes and that, while they disagreed, the meeting was "substantial and constructive".
Mr Obama called the discussion "candid and constructive", even if they still disagreed on how to respond to the chemical weapons.