Israel has ramped up air strikes across the Gaza Strip, reducing residential buildings to rubble and crushing families.
The strikes have killed dozens of people at a time in flattened homes, according to witnesses.
The surging death toll foretells even greater loss of life ahead in Gaza, where Israeli forces are expected to launch a ground invasion seeking to destroy Hamas.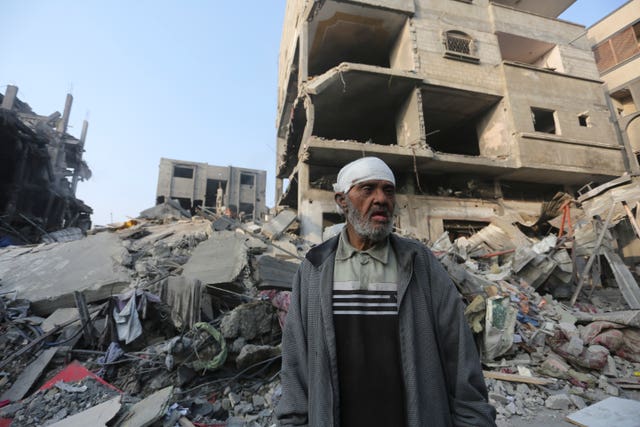 Fuel shortages and the bombardment have forced the shutdown of medical facilities, Gaza officials said.
US and other officials fear the fighting could spill over into a wider regional conflict.
The war, in its 19th day on Wednesday, is the deadliest of five Gaza wars for both sides.
The Hamas-run Health Ministry said on Tuesday that at least 5,791 Palestinians have been killed, including at least 704 in the past day, and 16,297 others injured.
In the occupied West Bank, more than 100 Palestinians have been killed and 1,650 wounded in violence and Israeli raids since Hamas launched attacks on October 7.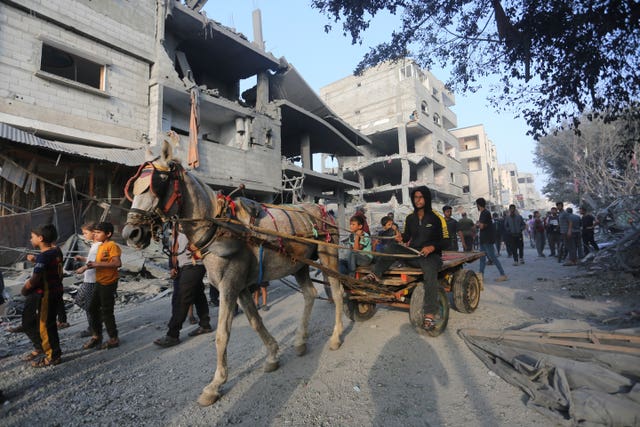 The Associated Press could not independently verify the death tolls cited by Hamas, which says it tallies figures from hospital directors.
More than 1,400 people in Israel have been killed, according to Israeli officials, mostly civilians who died in the initial Hamas rampage.
On Wednesday, Israel's military raised the number of remaining hostages in Gaza to 222 people, including foreigners believed captured by Hamas during the incursion.
Four hostages have been released.