Grammar school student Yousef Makki, 17, who was stabbed in the heart with a flick knife, was unlawfully killed, a coroner has concluded.
Here is a timeline of key events leading up to Wednesday's second inquest:
2019:
– March 2: Yousef Makki, 17, is stabbed to death in Hale Barns, Cheshire. Joshua Molnar and Adam Chowdhary, both 17, are arrested.
– March 5: Molnar is charged with murder and Chowdhary with possession of a knife.
– March 7: Molnar is granted bail at a hearing with press and public excluded.
– June 18: Molnar and Chowdhary go on trial at Manchester Crown Court.
– July 12: Molnar is cleared by the jury of the murder and manslaughter of Yousef. Chowdhary is cleared of perverting the course of justice and conspiracy to rob.
– July 25: Molnar is sentenced to 16 months in custody for perverting the course of justice and possession of a knife. Chowdhary was given four months' detention for possession of a knife.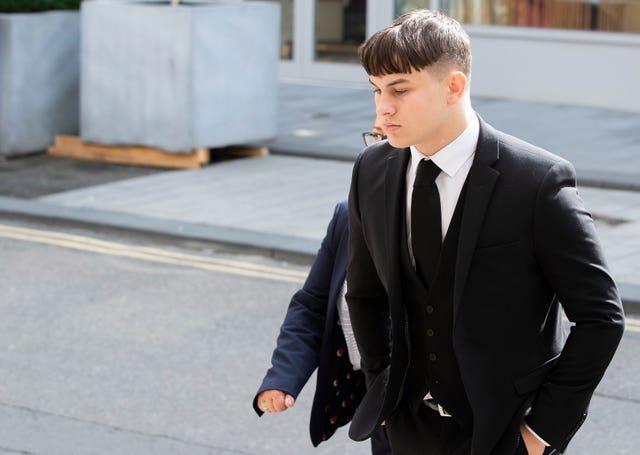 2020:
– February 11: Chowdhary, until now not identified publicly and known only as boy B, loses a bid in the High Court to keep his identity secret.
2021:
– November 17: Coroner Alison Mutch rules she could not be sure of the exact circumstances in which Yousef died, but rules out both unlawful killing and accidental death after a seven-day inquest hearing.
2022:
– May 18: Yousef's family go to the High Court and secure a judicial review into the inquest's findings.
2023:
– January 20: Lady Justice Macur and Mr Justice Fordham at the judicial review at the High Court in Manchester quash the inquest findings and order a fresh inquest with a different coroner.
– October 25: Coroner Geraint Williams rules after a second inquest hearing that Yousef was unlawfully killed.
The coroner finds Mr Makki did not use a knife to threaten or attack Molnar and that the use of the knife was "unnecessary, disproportionate and unreasonable".