Just Stop Oil (JSO) protesters have sprayed orange paint on Wellington Arch in central London in their latest stunt objecting to new fossil fuel licences.
Three supporters set off smoke flares near the monument at around 10.15am on Wednesday, before spraying the Grade I listed structure with orange paint using fire extinguishers, JSO said.
One of the activists, Joe Hogan, 40, from Hertfordshire, said: "Traditional, managed, sanitised forms of protest have done nothing; the only way forward is through sustained, disruptive civil resistance."
The trio were arrested on suspicion of criminal damage.
In an entry on the Met Police Events X account, the force said: "Police were made aware of Just Stop Oil protestors spraying paint on Wellington Arch today at 10:19am.
"Officers that were nearby immediately responded.
"Three people have been arrested on suspicion of criminal damage."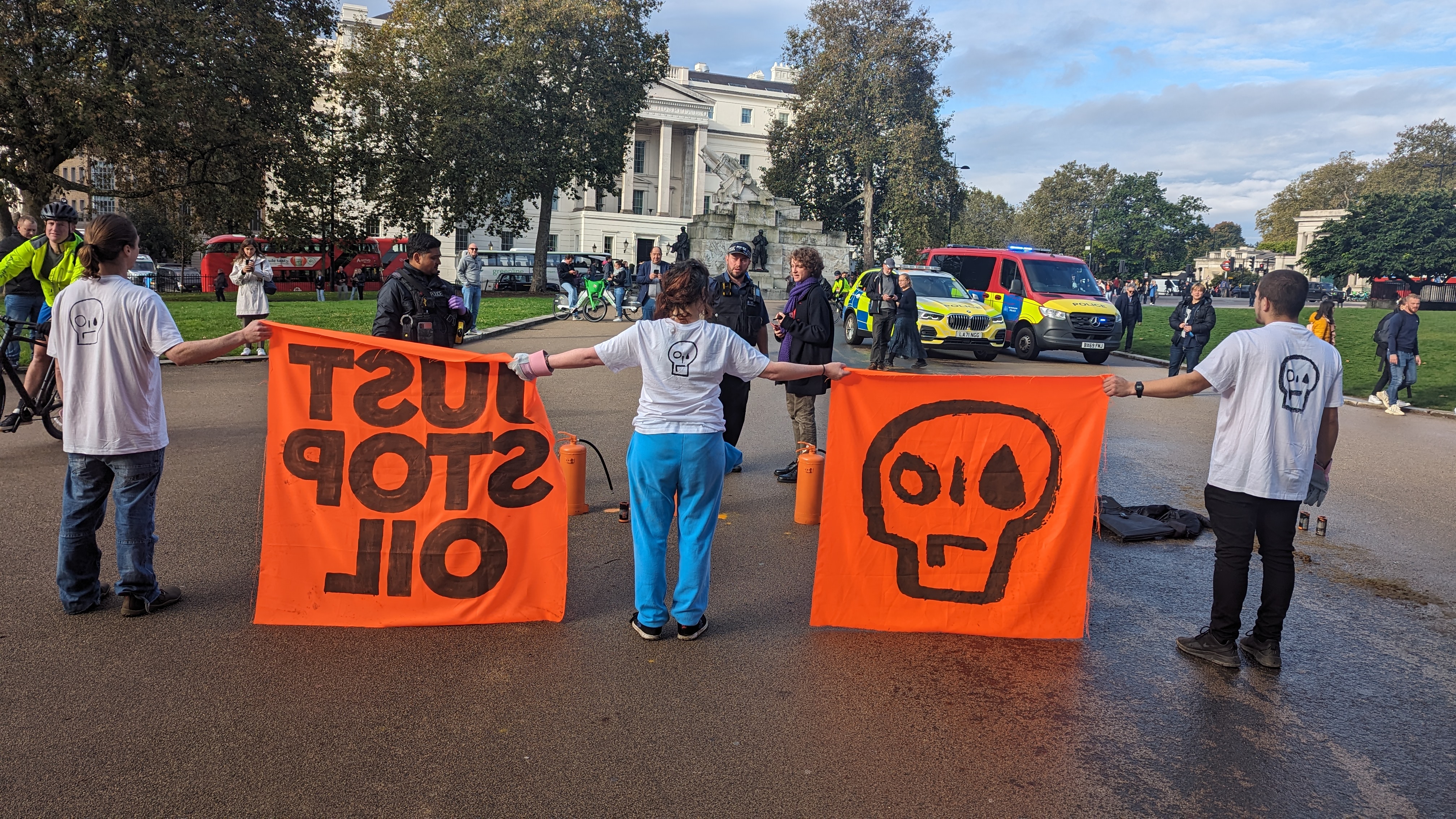 The protest comes after three other JSO supporters were each given a 12-month community order and 60 hours' unpaid work for invading the pitch at Lords cricket ground.
Judit Murray, 69, Daniel Knorr, 21, and Jacob Bourne, 27, were sentenced at Westminster Magistrates' Court on Tuesday for stopping play during the second Test between England and Australia on June 28.
England player Jonny Bairstow carried Knorr off the pitch, champagne corks and fruit were thrown by cricket fans at Bourne as he was led off the field, and Murray was tackled before she could reach the wicket and held down on the grass.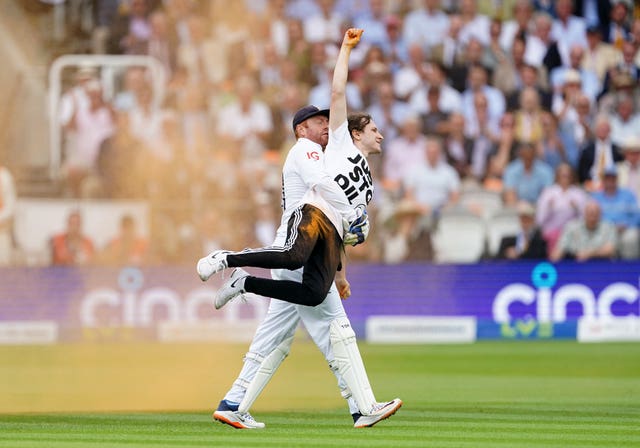 In a separate case at the High Court, 12 JSO supporters are accused of breaching a court injunction by staging protest action on the M25 in November last year.
On Tuesday 76-year-old grandmother Gaie Delap, from Bristol, told the judge in the hearing, Mr Justice Soole, that she had climbed on to a motorway gantry because the "climate emergency" was not being taken seriously enough.