Opera star Maria Callas has been honoured with a new museum in Greece a century after her birth to Greek parents in New York.
The attraction, which was inaugurated in Athens on Wednesday, features recordings of the soprano's most famous performances as well as little known details of the private life of the singer who died in Paris in 1977.
The launch of the Maria Callas Museum follows a 24-year effort to gather her costumes and other personal items from auctions and private collections.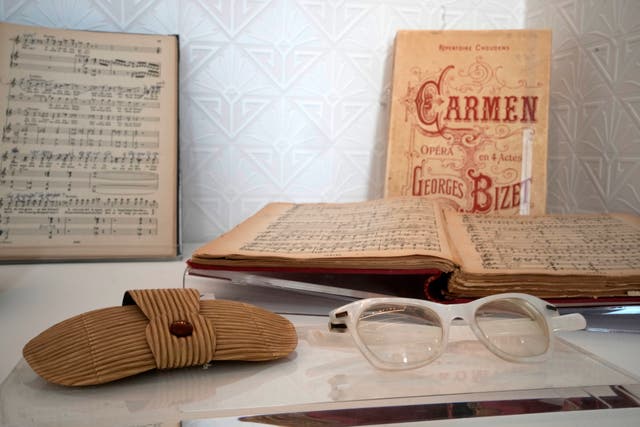 The museum, next to the Greek capital's cathedral and with a view of the Acropolis, will open to the public on Thursday, with sections of the museum connected by a red carpet.
The top floors offer a recreated room of her Paris apartment, an imaginary forest and a sound studio, along with recordings of her famed live performances and clips of her lessons at the Julliard School in New York.
Finishing a class at the Julliard School in March 1972, Callas gave her students a final word of advice.
"Keep on going the proper way: Not with fireworks, not with easy applause, but with the expression of the words, the diction, and to really feel what you feel. That's what I want. I'm not good at words, so that's that."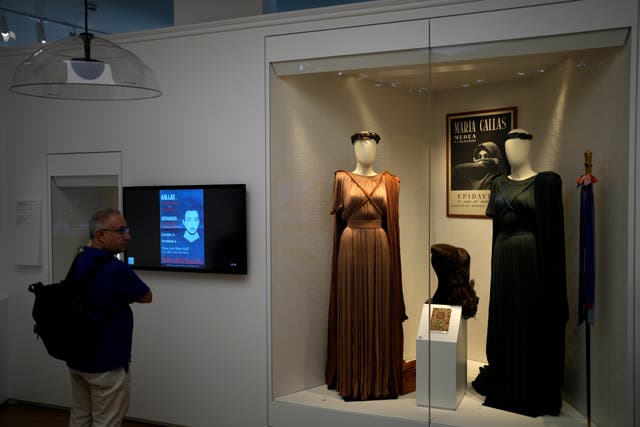 The speech was a detail little known to her admiring public, but is now on display along with letters, jewellery and countless honours that include a postage stamp series from Kyrgyzstan and Congo.
Other areas have exhibits of her costumes, handwritten letters and a sketch of a Callas-inspired Manolo Blahnik shoe design.
Museum supervisor Erato Koutsoudaki told the Associated Press: "I think we are primarily addressing a person who is the ordinary visitor who might not know much about opera. They might know much about Maria Callas.
"So we invite them to start with the spaces where you can listen and watch her perform iconic arias from the great operas. So you can just live it.
"Then you can learn more about who this woman was and why she was important, on the lower floors that are more like a conventional museum."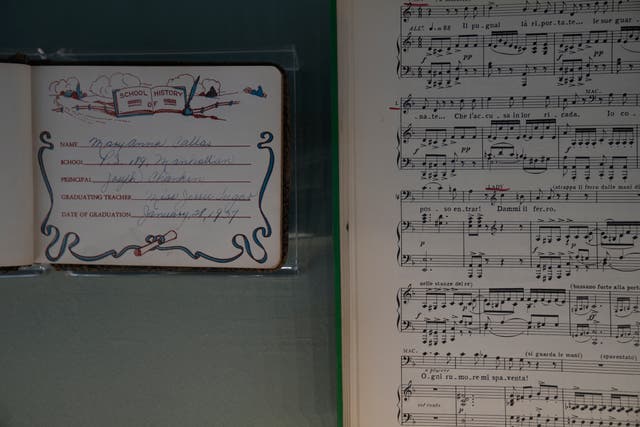 Born Maria Kalogeropoulos, the singer made her professional debut in Athens as an 18-year-old student and died in Paris in September 1977 aged just 53 after a career that some still consider to be unrivalled in opera.
Callas would have turned 100 on December 2, and her life has been honoured with a year of artistic events in Greece as well as the forthcoming film Maria, starring Angelina Jolie.
Athens Mayor Kostas Bakoyannis thanked the staff and private donors at the museum's inauguration.
Many started work on the project when it was conceived 24 years ago, bringing the collection together through auction purchases, donations from private collections and negotiations for display rights with recording companies.
"This is the first museum dedicated to Maria Callas that … combines technology with lived experience," the mayor said. "We welcome this museum with great joy and deep respect for the great diva."